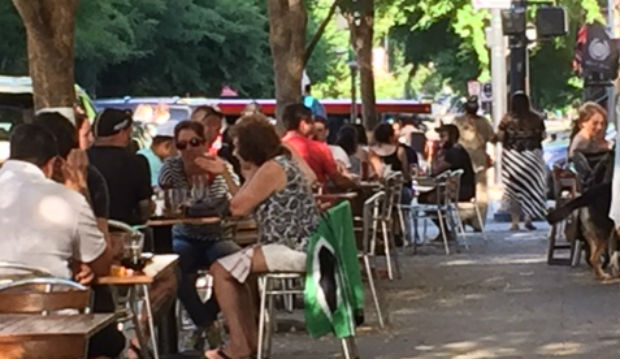 In the past several weeks, restaurant and bar owners in Glenwood South have joined other business proprietors across downtown to put public pressure on City Council to defer approving what they view as a hastily prepared change to the City's Outdoor Dining Ordinance. The proposed change to the ordinance seeks to restrict bar patrons from drinking on public sidewalks outside downtown bars.
Council agrees to defer decision for 30 days
City Council has agreed that the ordinance change as initially drafted unfairly targets a small number of bars and has thus deferred their decision, sending the issue to the Law & Public Safety Committee for further review.  A new Hospitality Committee that includes both residents and merchants is now working with City staff to develop alternate proposals.
Meeting weekly, the Hospitality Committee has already agreed on the need for any ordinance change to apply equally to any restaurant or bar (private club) that serves alcohol outside to patrons during late night weekend hours or during special events.
New proposals address sidewalk overcrowding Continue reading