Brought to you by Rufty-Peedin Design Build
Monday, April 4, 2016
We don't generally report on new single-family homes here on the Development Beat: by our estimation, there's been about 269 of them built since January 1 of this year, which would mean we'd be covering about 20 of them every week. No thanks.
Last week was a bit slow when it came to permits though, so we decided to make an exception for a new single-family development on Gordon Street. The small Gordon Street subdivision will be built on the site of the former Gordon Street Family Apartments.
I realize that's a lot of instances of "Gordon Street" in two short sentences and I apologize. But I didn't name these places.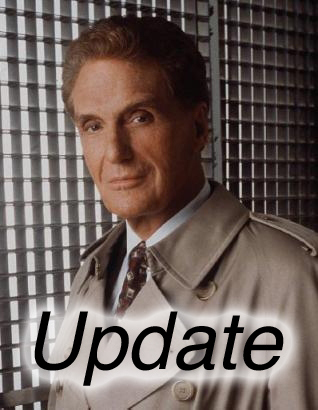 We wrote about the demolition of the apartments back in December, so if anything this post qualifies as an official Update. The small, five-unit, single-story apartment complex was located off Oberlin Road and not far from the Carolina Country Club.
First built in 1950, the complex appears to have contained two two-bedroom units and three one-bedroom units, although we're not 100 percent on that. We did find an old rental listing for one of the two-bedroom units: at $750/month, which made the Gordon Street Family Apartments another in a long-line of torn-down affordable apartment complexes.
What we didn't report on back in December was that site plans had been filed in late 2014 for a new subdivision to be built on the site of the apartments. Although the applicant on the site plan was Reedy Creek Properties, an LLC that traces back to a private individual, the land was actually sold to Legacy Custom Homes on February 25, 2016.
Interestingly enough, on both the County's property tax website and in its much more exhaustive real estate transaction database, the price listed for this sale is $0. The deed itself, which does not generally include a sale price, listed the excise tax at $475. We don't know much about anything, but assumed that an excise tax was related to the value of the sale. We found a calculator online that determines excise taxes, and figured the property would've sold for between $200-$250,000.
Then we turned up something in the transaction database: a land sale price of $237,500 for each of the two properties purchased by Legacy. So we were pretty close!
This sale was likely in the works for some time, as it was Legacy that handled the demolition project back in December.
Legacy will also, not surprisingly, be handling the construction of the four new single-family homes on the two lots. Although the site plans had described the homes at around 2,575 square feet, the permits indicate they will range between 4,267 and 5,290 square feet.
The four homes will be built at an average cost of $452,529 each.
Legacy Custom Homes owns and has developed a number of high-end residential properties throughout the region. In fact, they have an entire section of their website dedicated to "Inside the Beltline" homes. It does not appear to restrict sales to individuals with family or who already themselves residing inside the beltline, however, likely to the dismay of William N. Finley IV.
Since there's not much more to say about this development and since we went to the trouble of compiling the data, here's some stats on new single family homes built so far this year in Raleigh.
There were a total of 269 homes built, at an average cost of $94,742 per home. The largest builder of them was Pulte Homes, which built 41 new residences at a total cost of $12,506,632. Most of the homes were built in the Highland Creek subdivision.
The next largest builder was Wade Journey Homes, which was responsible for 28 new dwellings. Most of these were in the Maybrook Subdivision, but a fair amount were built in Camelot Village. The total permitted value of these homes was $5,406,145.
Finally we had Beazer Homes. When I eyeballed the spreadsheet, I thought they had built the most homes. I should probably get my vision checked. Beazer built 23 single-family homes at a total cost of $6,584,914. At least they came in second for overall value. All of Beazer's homes were in the Massey Preserve Subdivision.