It had too many stories. It was going to set a bad precedent. It wasn't right for the neighborhood. And now it has building permits.
The controversial Hillsborough Lofts project, one that has come up quite frequently in this space was the recipient December 9 of seven separate permits totaling $6.1 million. And yes, those are all links to separate articles. You're welcome.
The development, which required the recent teardown of three mid-20th century buildings, drew the ire of local activists when the developers stood firm on a plan to craft a seven-story structure. The Future Land Use Map recommends a maximum of five for the area. Many critics of the project at various city council and planning commission meetings noted they would have been happy with the project if it simply adhered to the five-story maximum.
Of course, it didn't end up adhering to that, and will be built at its full seven stories. Controversial as it was, the project did manage to move along at a relatively good clip — planning commission recommended it for approval in April, and building permits were issued in December.
Hillsborough Lofts is just one of a number of new structures changing the landscape of the street.  Sadlack's was demolished earlier this year to make way for a new hotel and the construction of a massive student housing project near the Zaxby's is also well underway.
The old cliché about change is that isn't good or bad, it's just inevitable. And while this reporter has no particular nostalgia for the Hillsborough Street of old, he can imagine that every year more and more former college students who return to visit the area in hopes of rekindling memories of years past will instead find themselves crushed by a sense of impermanence and alienation. They may ask themselves, how did I get here? This is not my beautiful Hillsborough Street!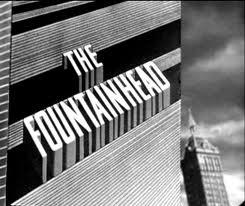 The Hillsborough Lofts will be constructed by local company Fountainhead Design & Build. For the curious, yes, Fountainhead's Facebook page does use as its profile picture the title screen from the film adaptation of the Ayn Rand novel. The company's principal, James Baker, should be reassured to learn that this reporter is no socialist, and that this column is no soapbox, so he need not fear any smear campaign. Although hopefully there are no plans for a nude statue on the property.
Once complete, the Hillsborough Lofts will offer 24 residential units and ground-floor retail.
There was another apartment complex permitted the week of December 8, although it was one that has flown mostly under the radar — the Post Parkside at Wade, located off Wade Avenue not far from the PNC Arena. The area is relatively isolated save for the development itself — which includes these new apartments. In recent months, permits have also been issued for an office building and a parking garage in the area.
The apartments received a total of 13 permits with a total value of $26.6 million. The development will apparently consist of ten 3-story buildings, ranging in size from 35 to 70,000 square-feet.
CF Evans and Company is the project's general contractor.
Multifamily developments weren't the only ones getting issued New Building permits the second week of Deember, as the city granted permits to JM Thompson Company to build the Northeast Regional Library in a location so far up Capital Boulevard on Green Elm Lane that it's practically in Wake Forest.
The only holdover from a 2003 library bond referendum, the project has taken more than a decade to come to fruition and is expected to come in at a final cost of $12 million. The library itself will be a single-story, 22,400 square-foot building that is expected to achieve LEED certification.  It was designed by Little Diversified Architectural Consulting.
The new library wasn't the only public improvement project to procure permits that week, as four were issued to G&G Builders of Wendell for work at the EM Johnson Water Treatment Plant on Falls of Neuse Road in North Raleigh.
Although not as glamorous as a new library, the work at the plant will include additions on each end of the maintenance facility, one housing a shop expansion and the other a two-story office addition. Although originally budgeted at $3.3 million in the city's Capital Improvement Plan, G & G was awarded the contract at the relative bargain price of $1.5 million. Hazen and Sawyer served as the project's engineer.
It hasn't been a good year for Dunkin' Donuts in Raleigh — both the original Capital Boulevard location and the Hillsborough Street storefront have shuttered their doors. And while the Capital Boulevard spot sits empty, likely awaiting a city bulldozer, the Hillsborough location will soon be filled by a restaurant calling itself Freshii.
$45,000 in permits were issued to McKenna Construction to transform the 2,500 square-foot space from an abandoned doughnut shop into a healthy quick-serve shop.
So what kind of food does a restaurant whose motto is "Eat. Energize." serve? Good question, let's check the company's "manifesto," which is published on its website and apparently written by Jaden Smith:
When you are hungry and there is only a candy bar in sight, do you grab for that candy bar?
Now, imagine if between your hand and that candy bar, we placed an apple? Might you choose that apple? Our goal is simple: Freshii wants to be that apple.
Through our vision of 'Eat. Energize.' Freshii is focused on providing fresh and nutritious meal choices that energize people on the go.
We're not sure if that means they serve candy bars, apples, or both, so we decided to check the menu. It's actually…pretty normal. There's staples like chicken burritos and frozen yogurt, so, manifesto aside, it doesn't sound like a bad place.
Other permits issued the week of December 8 included: nearly $50,000 worth of renovations at Fayetteville Street's Capital City Tavern, $20,000 worth of interior work at the Person Street Pharmacy, a $50,000 fit-out in City Market to create the new City Market Café, a $395,000 alteration to Raleigh's Worthdale Community Center and an $800,000 renovation of the Carolina Country Club's Bistro.