Brought to you by Rufty-Peedin Design Build
Friday, March 18, 2016
Nationwide Insurance last week received more than $15 million in permits for renovations to their Raleigh offices, located at 4401 Creedmoor Road.
The permits describe the work being done as encompassing both additions and alterations to the existing structure, which is probably why it's more expensive than most standard renovation projects. It's a lot of money either way, assuming I'm not misreading the permits (eight separate ones were issued for this project, and it's possible the total cost is around $8 million). Either way, Turner Construction was the company fortunate enough to land this high-paying job.
I had actually hoped to tie my write-up on this project in with some convoluted 24 reference, because I mistakenly assumed Dennis Haysbert, a.k.a. President David Palmer, was the spokesman for Nationwide. Nope: Allstate. My bad. Nationwide has Peyton Manning. Not much I can do with that. Sports metaphors aren't really my strong suit; maybe something like "This project is going to be a real home run!" could work, but who knows.
Next up, we've got a permit for the interior completion of a Hobby Lobby store at 6420 Capital Boulevard in front of the Triangle Town Center. This is the site of the former Kmart, which will also be welcoming Best Buy as a tenant into a recently constructed shell building. The $797,472 fit-out of the 45,130 square-foot space will be handled by MLG Construction.
Imurj, a "local arts and music space" received $719,799 in permits for a fit-out at 201 West Martin/300 S. McDowell Street. This is, of course, also the future home of Whiskey Kitchen, a gastropub that initially received permits back in August. One of the partners in the restaurant, Michael Thor, was involved in a tragic motorcycle accident last year from which he is still recovering. It's my understanding the accident has pushed back the opening of Whiskey Kitchen.
On its website, Imurj, which I keep confusing with "Imgur," states it will be opening in Summer 2016. Southeastern Properties and Development, which is handling the work for Whiskey Kitchen, will be doing the fit-out for this as well. Hopefully once it's open, Imurj will emerge into one of the city's great music venues. It's tough being this clever.
Another project ancillary to a new downtown restaurant also received permits last week: the brewery for Plenty, a place that will "combine Belgian-inspired brews with Chinese dim sum" and be built in the former home of Tir Na Nog on Blount Street.
The brewery supplying those Belgian beers will be located about a mile south at 1401 South Bloodworth Street. The conventional-style cinderblock warehouse that will soon house the brewery was first built in 1915, and acquired by a subsidiary of York Properties in May 2015 for a cool $775,000.
It was previously home to Carolina Janitorial and Maintenance. I hope they were able to put in a bid for some of the cleanup work on this job!
The renovation for Plenty Brewing received four $125,000 permits, all issued to Ellington Contractors.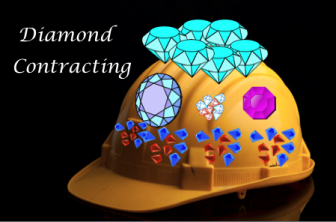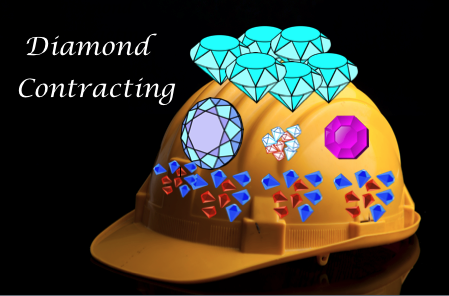 The only other real renovation permits from last week worth noting were a pair of them issued for the offices City of Raleigh's Revenue Department at 222 West Hargett Street. The $10,000 and $18,000 jobs will be handled by none other than Diamond Contracting, famous for their predilection toward being paid in precious stones and gems.
And finally today, we've got another update on the adaptive reuse project being done at 500 West Peace Street, the former home of Lighting Inc.
Although nearly all of the major work on the space is complete, the new tenant, Spectraforce, an IT outsourcing company, will not be moving in until June, so none of the furnishings have been installed and many of the final touches have yet to be completed. Still, the difference between what it looked like when August Construction Solutions first started work on the space late last year and what the space has become now is a pretty big one.
Michael Iovino from August let me come by last week and take another tour of the space; I've added the newest photos to this gallery, which last appeared in our previous write-up on this project back in December. Enjoy!