Brought to you by Rufty-Peedin Design Build
Wednesday, June 1, 2016
Earlier this week, we mentioned in passing that the building permits for last week were not yet available; it was a holiday weekend, no big deal.
Then this showed up on Twitter yesterday: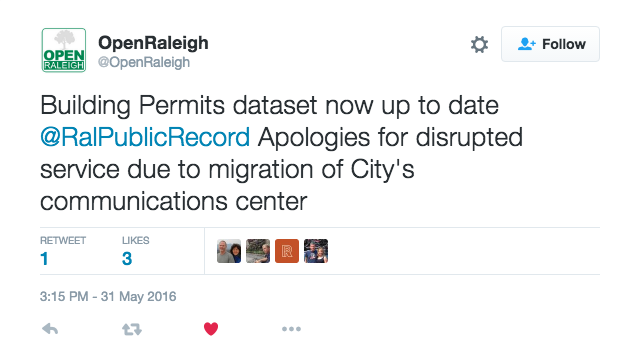 Nice! Then someone retweeted this into my timeline, and the next hour was spent laughing at Caveman SpongeBob memes. There are at least four separate Twitter accounts dedicated to sharing these. What a time to be alive.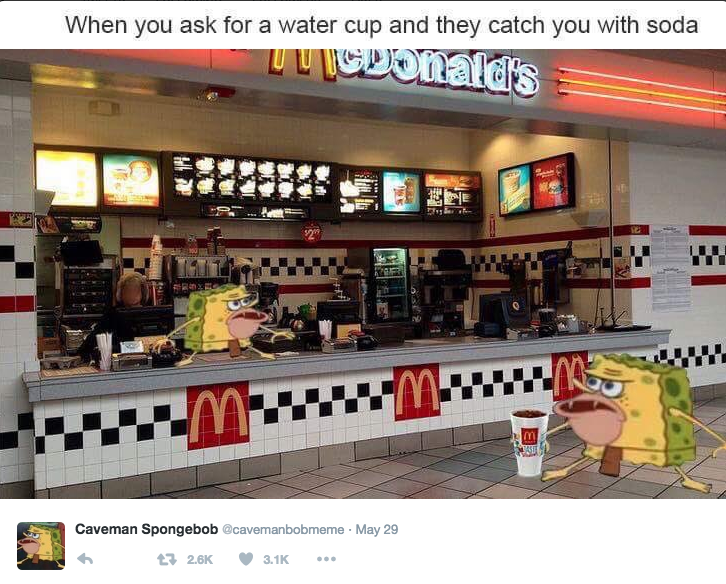 Now that I assume you've spent at least 20 minutes on Twitter, let's get back to the original Tweet, the one about permits being available.
This is true, but unfortunately, there weren't any official new building permits issued. What we got instead were two permits for retaining walls for a new Family Dollar & a new self-storage facility.
This is a pretty big coincidence, because in our interview series On The Record, where I've been speaking with City Councilors about their hopes, visions and dreams for the city, every single one of them has mentioned a need for more dollar stores and storage facilities.
Here's what Councilor Gaylord had to say: 
"Any sort of [new dollar store or storage facility]; anything like that is a wonderful development. For the city to be rejecting those efforts just seems backward to me."
And Councilor Baldwin:
"[Some people want us to make sure there's a dollar store at every intersection, and at least a dozen storage facilities per capita.] It can't be done. So why do we keep talking about what we can't do?"
So even though it'll probably be a little while before vertical construction starts on either of these two new developments, let's take a look at what we know now.
According to site plans filed back in February, the new Family Dollar will come in at a total of 8,400 square feet.
In August of 2014, we were writing about a pair of new Family Dollar stores planned for Raleigh, and noted that this would bring the discount chain's total number of locations in the city to ten.
This newest location, at 5300 Atlantic Springs Road, will be Raleigh's 12th. According to Factual.com, there's five Dollar Generals and ten Dollar Trees. Back in 2014, we speculated a bit about plans Dollar Tree had announced to purchase Family Dollar.
Here's what we said at the time:
Although rival retailer Dollar Tree announced in late July its plans to buy out the Family Dollar chain, more recent reports indicate that Dollar General is considering its own bid for the 8,100-store chain.
While dedicated bargain hunters would likely prefer Dollar Tree to come out on top — of the three chains, it is the only "true" dollar store — the end result of more of these variant of variety stores dotting the lower-income sections of the city will be the same either way. (For the fortunate few who never occasioned to realize there was more than one chain of stores with the word dollar in the title, a "true" dollar store is one that sells its wares for $1 or less.)
Then in 2015, the sale of Family Dollar to Dollar Tree was finalized. Although the Dollar Tree CEO announced that prices would likely be lowered at Family Dollars moving forward, its unclear what other changes may be coming for the chain. Apparently brand unity isn't one of them, although the government did make Dollar Tree sell off a total of 330 Family Dollar stores. Of those 330, two were in North Carolina. Both were in Charlotte.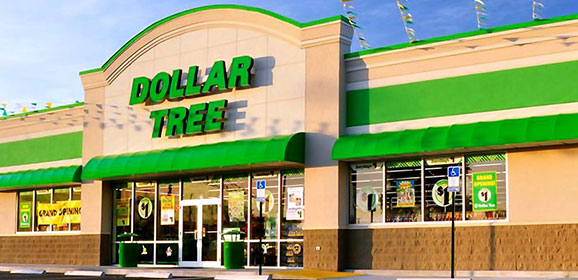 The new location at 5300 Atlantic Springs will be built by Stocks & Taylor Construction. Although they don't appear to have done work in Raleigh before, I did find a number of news reports indicating they'd worked on a number of Family Dollars throughout the region.
As for the week's other new project, Brier Creek Self Storage, the retaining wall work looks like it's getting done by Sitescapes. Factual.com turned up 249 results in the "storage" category for Raleigh, which sounds about right. Site plans filed earlier this year indicate Brier Creek Storage will come in at a total of 122,496 square feet.
We can't wait for the grand opening!