Brought to you by Rufty-Peedin Design Build
Friday, August 26, 2016
The Bat-signal is a distress signal put out when the city needed Batman for help. Well we have the signal for hope ? ?health♥and some awesome food?for you Raleigh! Almost there! ? it will be shining bright for you soon☀️ #CleanEatzRaleigh #Superhero #WeLit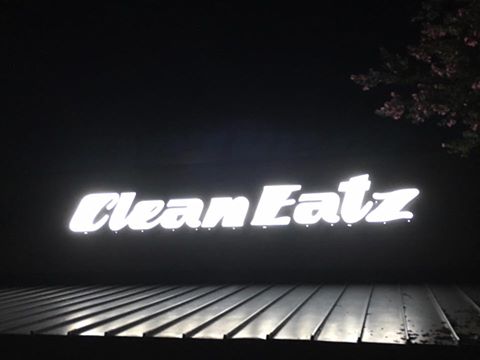 On August 17, permits were issued for the newest location of healthy-food chain Clean Eatz at the Celebration at Six Forks shopping center in North Raleigh. Five days later, the above quote and picture were posted to the Facebook page for the coming-soon restaurant.
We were all set to rip into Clean Eatz: not only was this place appropriating the mythology of our second-favorite superhero, it was doing so in order to promote our least-favorite kind of food: healthy.
While this column only occasionally makes pretenses toward journalistic objectivity, we did figure it was only fair to glance over the menu before ripping into this restaurant. As it turns out…their notion of healthy food doesn't mean a bunch of gross, barely-edible dishes combined with an unholy mix of salads and weird, vegetable-based soups.
Still, that Batman analogy was pretty terrible. Is Clean Eatz supposed to be playing the Commissioner Gordon role? And who is Batman in this scenario? "Hope"? Bruce Wayne adopted the Batman persona to strike fear, not inspire hope. Yeesh.
Still, it could've been worse. They could've gone with something like "With great food comes great responsibility." That might have been unforgivable.
Before we get into the menu, a quick explainer: Clean Eatz is both a cafe/restaurant and a business that offers pre-prepared meals and meal plans.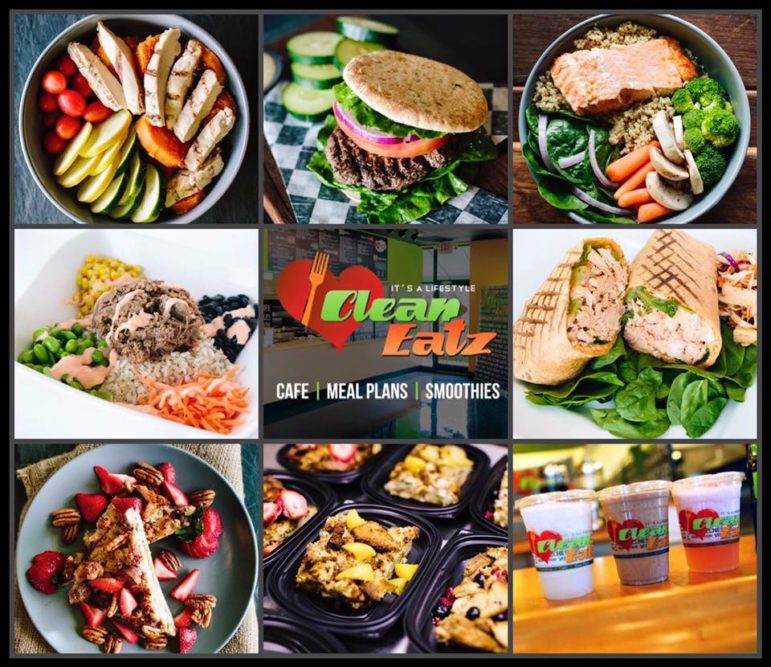 The meals offered as part of the plan run about $7/per, and include menu items such as "Lowcountry Boil with Shrimp, Low-Fat Sausage and Corn" and "Chicken Parm with whole wheat pasta, grilled chicken breast marinara sauce and shredded mozzarella. "
Well that's certainly a lot better than what we were imagining. As it turns out, the cafe was even more to our liking: turkey and bison burgers, along with rice bowls, wraps, flatbreads and a S'Mores dessert. Look: nine times out of ten we'd pick a greasy spoon over a health-food cafe. But if we're ever unfortunate enough to find ourselves that far north of Raleigh's city center and in need of a meal, Clean Eatz is the obvious choice.
The $4,000 in permits were issued to a contractor by the name of Map Holdings LLC, which traces back to a private individual living in Raleigh. We imagine such a small job wouldn't require a large firm.
Speaking of contractors, our friends over at August Construction Solutions received permits recently for a job at 707 N. West Street that was listed under the mysterious title of "August Const.@ 707."
Of course, the title's not that mysterious if you're a regular reader of the Development Beat (or if you're one of those people preternaturally gifted at inferring things): August Construction Solutions is building out the new location of their company headquarters. As they are not the owners of the property in question, we're not sure if the $85,000 reflects any kind of in-house discount.
But hey, they're building out their own office space. We imagine $85k will seem like a bargain when the place is finished. Just look what they did over at the old home of Lighting Inc. around the corner! Both properties, incidentally, are owned by the Lundy Group, with whom we imagine ACS has a decent relationship.
Following an extensive adaptive reuse project 500 W. Peace, ACS began working on the renovation of a huge warehouse structure next door, something we wrote about earlier this month. 
In addition to these two properties, August is also working on a job for Lundy at 713 N. West, where the former headquarters of a local taxi company will be turned into The Cardinal Bar. From what we understand, The Cardinal will have a view to rival that of the Boylan Bridge Brewpub.
The only other project from last week that really stood out for us was another new restaurant coming to another north Raleigh shopping center: the Mac House at Wakefield Commons.
As the name implies, the Mac House will specialize in a number of varying Mac & Cheese dishes, including Buffalo Chicken, Supreme Pizza, Bacon and Truffle and more. Even fellow picky-eaters crucify me when I tell them I don't like Mac & Cheese, so I'll keep my opinions to myself on how absolutely disgusting all of those dishes sounds.
However! There is one bright spot on the menu, a dish titled The Hot Mess. Incidentally, several years ago (10+) a female co-worker once called me a "hot mess" and, misunderstanding her, thought she was saying I was exceptionally attractive but with a "messy" style. Whoops.
Back to the dish: according to The Mac House menu, it includes the following: chocolate, bananas, peanut butter and melted marshmallows. It almost sounds good enough that it's worth enduring the awful, unholy smell of Mac & Cheese. Almost.
Thankfully for the owners of The Mac House – and this is a new, new restaurant, not just a new location of an existing chain, so despite our personal preferences, we want this place to succeed – most people don't share this reporter's distaste for noodles and coagulated milk, so we imagine business will soon be booming.
The $157,000 renovation for Mac House at 14460 Falls of Neuse Road will be handled by Sparkman Construction.