Friday, January 30, 2015
So far this week we've looked at the largest and smallest projects to receive permits recently, today, we'll check out the rest.
Salisbury & Moore Construction will be handling a $130,000 renovation to the labs at the Wake County Detention Center. Although the idea of laboratories at a detention center may call to mind some nightmarish future straight out of a Terry Gilliam movie, the ones in question are actually forensic laboratories.
The facility itself opened in 2012, with the idea of consolidating all inmate services into one location. Including the forensic labs, these services also include medical care and magistrate offices.
The hard-to-miss Denny's on Wake Forest Road just outside the beltline is set to undergo some exterior renovations. Frasier Contracting received permits totaling $52,000 to build canopies and a "tower entrance" for the chain diner. Is Denny's classing itself up? Is that even possible?
An office park near Brier Creek – it's actually nicer than it sounds, the area is still pretty wooded and feels isolated from the highway and the hassle of Brier Creek – will soon be expanding one of its buildings.
Permits were issued January 20 to Bobbit Design Build in the amount of $975,000 for the addition of a warehouse to one of its existing buildings.
Thursday, January 29, 2015
Yesterday, we examined the largest renovation permit for the week of January 18; today, we'll take a look at what appears to be the smallest.
Of the nonresidential renovations from last week, the lowest permitted amount was $2,000 for a minor job on one of floors at the Holiday Inn Crabtree. A closer inspection, however, reveals that 11 permits in that amount were issued for varying floors in the hotel. The building is 12 stories; there were no permits issued for the first floor.
Eagle One Construction Management will handle the $22,000 project.
Since those permits shouldn't be counted individually, they're not really the week's cheapest. We'll look a little higher up the list.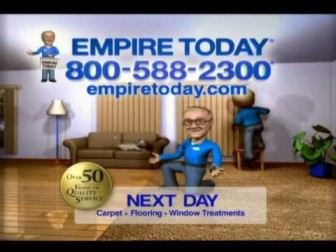 Coming in at $2,500 is a project that will relocate the exit door at the Fayetteville Street venue The Stockroom. That job is being handled by Empire Hard Hat Construction, a company which likely has to remind its customers that its number is not 800-588-2300.
We won't run through every renovation permitted last week, but since the next-cheapest one took place a stone's throw from this reporter's abode, let's take a quick look. The Raleigh Social Center, located in the Starmount Shopping Center on Capital Boulevard across from Adventure Landing, will be getting a $3,000 renovation to its handicapped restroom.
Exciting stuff. A company named Marshall's Locksmith Service will be handling the job. The name is ironic, as they apparently specialize in commercial commodes. Well not really, this reporter just wanted an excuse to use the phrase "commercial commodes."
Wednesday, January 28, 2015
The biggest renovation permit issued last week — and one of the largest in recent memory — was for a project at the First Citizens Bank Data Center at 100 East Tryon Road.
The $17.1 million project will renovate 11,555 of square feet on the first story of the two-story, 90,859 square-foot building. First built in 1986, the property has undergone regular upgrades and renovations throughout the years.
Earlier this month, in fact, Balfour Beatty received $25,000 in permits to renovate the building's cafe and mother's room. No, we don't know what a mother's room is. We don't particularly want to find out, either.
This larger project, however, is being handled by Whiting-Turner construction. Of course, a project of this magnitude — or almost any magnitude, really — will not be handled by one company alone.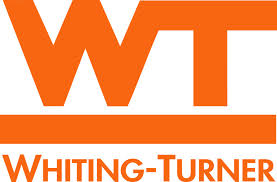 Although Whiting Turner is the general contractor, the electrical work will be handled by Starr Electric, the heating, air conditioning & plumbing by Environmental Air Systems and the fire protection by…Performance Fire Protection. Real original name there, guys. Come on.
Tuesday, January 27, 2015
Teardown Tuesday is back! It turns out we missed a demolition project that was permitted back on the 16th, which gives us just enough material to pad this baby out.
That missed demolition? A pool house at the Crabtree Marriott on Glenwood. Apparently a pool house is an accessory structure for an existing pool, a place to store towels and maybe use the bathroom. It is not — as this reporter initially thought — a luxurious house built atop a swimming pool. Although that does sound like a million-dollar idea.
Marriott's pool house was demolished by IDC Construction at a cost of $47,500.
The other, more recent demolition project of note was that of a four-family apartment building on Dacian Road off MLK in South Raleigh. The small complex was built in 1969, and the property on which it sits was last valued at $173,449. The demolition, being handled by Taylor'd Lumber, is priced at $9,400.
There were also a handful of single-family teardowns, but those kind of projects are more common, and, unless the house in question is of note, not generally worth reporting on.
Monday, January 26, 2015
Raleigh will soon be gaining another apartment complex, which the city is apparently in dire need of.
The Bacarra Apartments — not to be confused with the high stakes card game — will be located right off Hillsborough Street and near the border with Cary. Definitely OTB. Permits issued last week for the project totaled $8,923,227.
The 288-unit complex will be built by CIP Construction, a division of Carroll Investment Company. It is unknown whether either company drew inspiration for the name of the complex from the female vocal duo Baccara, which rode a wave of success on the crest of their debut single "Yes Sir, I Can Boogie."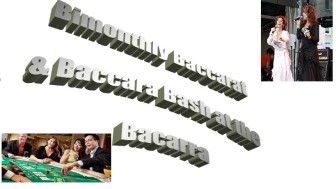 Residents at this complex should host a Bimonthly Baccarat & Baccara Bash at the Bacarra event, where they can all get together and listen to timeless classics such as "Koochie-Koo" and "Sorry, I'm a Lady" while they gamble the night away.  If the event ever comes to fruition, all this reporter asks is for a standing invitation.