Brought to you by Rufty-Peedin Design Build
Thursday, March 17, 2016
Just so we're clear: I had initially written this post on Saturday afternoon, with plans of updating it after I spoke with Stuart Cullinan from Five Horizons Development. Then the News & Observer ran this story yesterday, which means I made the mistake of publishing this two days late. It screwed up my lede, but oh well; at least we had different sources, and I think the two pieces complement each other. 
Nearly three years ago, The Record broke the news that the City Council voted not to renew then-City Manager Russell Allen's contract; now, well apparently we're a bit late to the party in announcing his latest move: real estate development.
Site plans were recently filed for a pair of new condominium buildings along the 500 block of New Bern Avenue, plans that list the owners as Allen Ventures, a firm owned by former City Manager Russell Allen and his brother Craig, and Five Horizons Development, a local residential real estate developer.
"It's two separate site plans, two separate projects," explained Stuart Cullinan of Five Horizons.
Cullinan said each three-story building would house five two-bedroom, two-and-a-half bath units that total around 1,500 square feet each. The first story would be a one-car garage, with living space above that and the bedrooms on the third floor.
"They're all more or less the same layout, with covered parking behind and a little open space in the back; very similar to the 10 at South Person site plan layout."
Titled on the two site plans as The Lift and NB5, the condominiums will more closely resemble town homes than apartment complexes, Cullinan said.
"It's town home style with condo ownership," he explained.
"Why that is, is you cannot build a town home in this overlay district; it's like Mordecai, it has a minimum lot size and that applies to everything including town homes. We're gonna build something that looks and feels just like a town home."
"They're nice units, not too big, not too small," he said.
While a final price point for the units has not been determined yet, the units are expected to come in at under $400,000 a piece.
Cullinan, who is also working on a residential development in the Mordecai neighborhood, had spoken previously to The Record about his approach to designing homes. Here's what he had to say in November about the Mordecai project:
"When you're small, you only get to do about 10-15 deals like this in your lifetime, and you want each of them to be special, something you can be proud of.
"These houses are custom pieces of art."
Cullinan said he's taking a similar approach with the New Bern condos, which are being designed by J. Davis Architecture.
"We're trying to use some interesting material, pursue kind of a more modern design — it's not gonna be off-the-wall modern, we just want to bring in some more exciting elements.
"There's been some really interesting housing built along that corridor, we want to do something exciting. We're still working on the planning, the materials, stuff like that, but they're going to have more of a boxy kind of style and geometry to them."
One significant difference between the Mordecai project and the New Bern condos is, of course, the involvement of former City Manager Russell Allen.
"Russell and I met while I was pursuing another project, and a friend of mine had encouraged me to reach out to him. That project didn't end up going through, but in the process of meeting Russell, I turned him onto this project.
"Russell's the man. He's a super hardworking guy, he's very creative. We ended up just having a lot of common ideas, he wanted to get into doing some development work; I can't say enough good things: Russell's awesome."
Although Cullinan expects they will be making some changes to their plans once they get comments back from the City, they hope to break ground in the early fall, with vertical construction starting before fall's end.
This will definitely be a project worth keeping an eye on, so stay tuned for updates.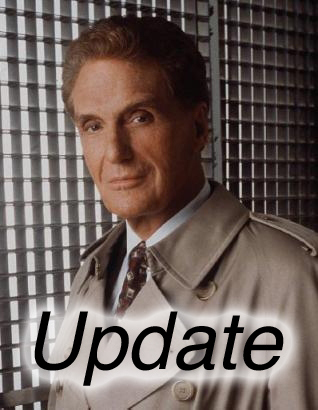 Update: Since I had him on the phone, I figured I'd also ask Stuart for the latest news on that Mordecai project we mentioned earlier. In case you didn't feel like clicking through to that article from November, here's how we described the case: It would call for transforming a two-acre property on Courtland Drive, currently home to a 20-unit apartment complex, into a development with 17 single-family and two town homes.
Soon after a presentation to the Mordecai Citizens Advisory Council in October, a petition protesting the project began circulating online, arguing that 1335 Courtland would bring increased traffic, noise and pollution to the neighborhood, claims that Cullinan said were unfounded.
After looking over the plans, reading the petition and talking to Cullinan, I'd have to say I agree with him. Many in the neighborhood do not.
"We ended up going back to the CAC in January for a vote, which we lost 44-28," Cullinan said.
"One of the things that kind of came out of the meeting was, it's difficult to figure out what people cared about.
"What we took away from it was that people really care about scale."
Cullinan said they have worked to take the neighborhood's input to heart.
"The truth is, you can build anything that we propose in Mordecai today; the height wasn't really an issue, we were underneath the height [requirements[ but what they're saying is, the houses are too skinny and too tall, the proportions are what they have an issue with.
"We're kind of putting a design cap on it, we're gonna make some modifications to our plans to hopefully address scale. At the end of the day the challenge we run into in Mordecai is right now you could build a bunch of apartments on that site, you could build mansions on that site; it's a nonconforming site."
Cullinan said they don't want to build large, $650,000 mansions in the neighborhood, saying that smaller homes, priced in the $300,000 range are more desirable to younger families that want to live in a place like Mordecai.
"I have people saying, I hope you build big houses, that'll encourage someone to tear down the junky rental across from me; I hope you build bigger houses because it'll increase my property value," Cullinan said, noting that neither assumption would necessarily pan out the way those neighbors would hope.
He said they were planning to return to the CAC in June with some compromises, and with a hope to debunk some of the rumors and fears that have cropped up around the development.
"Hopefully they'll see some of the changes we made is us kind of modifying things based on the feedback we got and we can move on from there; otherwise it could stay a junky site for the next 10 years."
P.S. — Happy St. Patrick's Day!