Brought to you by Rufty-Peedin Design Build
Friday, May 13, 2016
Growing up, the best thing about the 13th of the month falling on a Friday meant the low-tier cable networks were all-but guaranteed to run overnight horror movie marathons.
It's fitting, then, that the most noteworthy renovation project we've got on deck for today is a serious upgrade for the Regal Brier Creek theater. By summer's end, all fourteen of the theater's auditoriums will feature luxury reclining seats, which can be individually reserved ahead of time.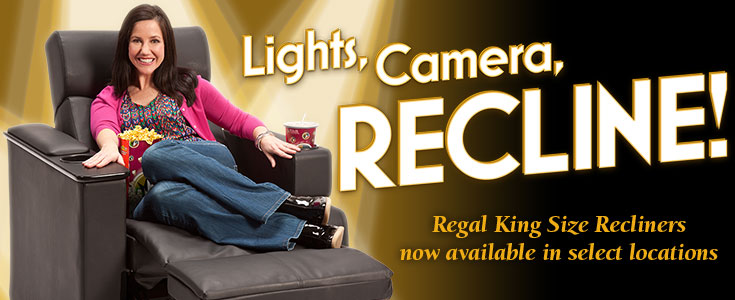 If you haven't been to a theater that's upgraded to these new seats: change that. A few years back when I was home for Christmas, a bunch of us went out to see Wolf of Wall Street at an old theater that had just upgraded to reclining, luxury seats.
It's not that the most recent iteration of theater seats (circa late 90s, when stadium seating started to become a thing) were uncomfortable in any way: they're well cushioned, and do recline, to an extent, but when stacked against this new generation, they might as well be folding chairs.
The upgraded seats also added an important asterisk to my moviegoing experience. "Did you like Wolf of Wall Street?" people would ask; "Yeah… but the theater I saw it in had these reclining La-Z-Boy seats, so I didn't mind that it was 9 hours long."
As it happens, I saw the new Captain America: Civil War movie last Friday at the Regal Brier Creek; it was good enough that I didn't need luxury seating to endure the full running time, but I certainly would've appreciated it.
Eilerson Development Corporation will be handling the $2 million upgrade.
Sorry: this is what happens when there's not many permits to write about, and I love movie theaters. One quick fact before we move on: the auditoriums at Brier Creek range in size from 1,535 square feet to 4,783 square feet. Pretty big difference!
Also receiving multiple permits last week was the Wake County Courthouse at 316 Fayetteville Street. The work on the permits is described as three elevator modernizations and two ceiling repairs.
The elevator work will be handled by S&S Building and Development for about $2.1 million. The ceiling repairs, for the lower level of the courthouse and the sheriff's secure area, will be done by Progressive Contracting for just under $239,176, according to permits.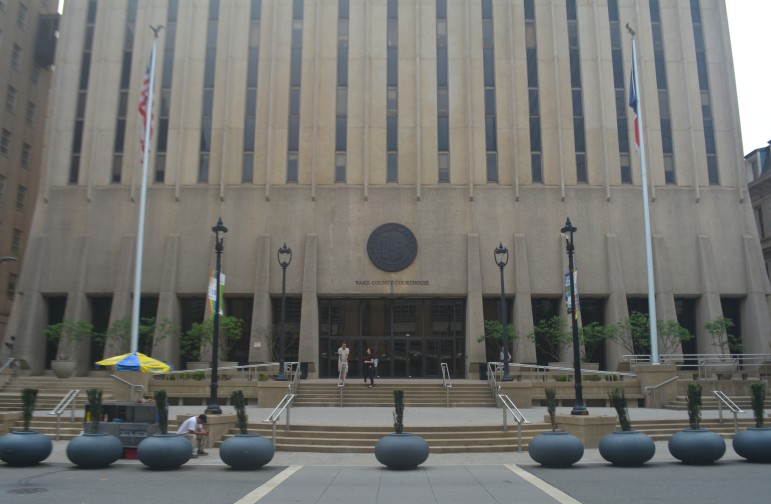 The awesomely named A Shred Ahead shredding company at 7517 Precision Drive will be undergoing a $48,542 renovation that will be handled by Cline Contracting.
There weren't any other interesting or cleverly named renovation projects from last week, so we'll close things out with a quick look at the new Central Wake Charter High School.
As reported in the News & Observer earlier this year, Central Wake is the only charter school set to open in Wake County this year; three others were delayed. Central Wake will be the 20th charter school in the county.
According to the N&O, the school's program "focuses on bringing back students who've dropped out and working with those who are considering dropping out." That sounds like a tall order for the teachers involved. I imagine this kind of job is likely to attract only the True Believers of the teaching profession, but we'll see. No idea what kind of salary these charter schools pay out, but I can't imagine it's anything great.
Central Wake will be managed by the Nashville, TN based Accelerated Learning Solutions, which counts among its current charter schools two locations in Charlotte.
The school will open in an office space in Southeast Raleigh that's being renovated at a cost of just over $1 million by Encompass Building Group.