Brought to you by Rufty-Peedin Design Build
Friday, September 2, 2016
Although set in that foul city to the east known as Durham, the 1988 Kevin Costner classic "Bull Durham" included a scene shot in Mitch's Tavern on Hillsborough Street in Raleigh.
Which made it acceptable, then, that one of the ABC Permits issued last week was for a temporary pop-up beer garden from the Bull Durham Beer Garden at CAM Raleigh at 409 W. Martin Street. Bull Durham Beer, which operates out of the ballpark in Durham, recently opened a new location at the Diamond View Three building, also in Durham. Since Durham is out of our jurisdiction, we'll just link to a recent TBJ article about it.
Also undergoing an ABC Inspection last week was the new Glenwood South Pharmacy + Market, located on the ground floor of The Gramercy.
The Pharmacy + Market will offer just that and more: a full-service pharmacy, fresh groceries, a "beer cave," and a coffee bar. Hard to beat having something like this on the ground floor of your apartment building. I live across the street from a Food Lion and I'm in there nearly every day; if all I had to do was go downstairs, I'd be stopping in every few hours.
The largest actual renovation permit from last week was for an exterior facade renovation at Bent Tree Plaza out in North Raleigh off Falls of Neuse. D.H. Griffin will be handling the $1 million+ project out there. We're curious to see what this renovation will entail; whether it will be similar to the false facades they built out at the Trader Joe's-anchored Holly Park shopping Center on Wake Forest Road, or will it be something else entirely?
Next up is a job we found a bit confusing at first glance: "Raleighwood Provisions" at 107 E. Davie Street in Downtown Raleigh. We're all familiar with the Raleighwood movie theater out on Falls of Neuse; did this mean downtown was finally getting a new cinema house more than 30 years after The Ambassador on Fayetteville Street shut down?
Nope, but it will be getting a new "a fancy bodega-esque corner store" named Raleighwood Provisions. Oh. I wonder if they realize that Taz's, the ultimate "bodega-esque corner store," is located just two blocks to the north.
All we could find about the place was a Pinterest page and this admittedly cool logo from Emily Davidson posted on a site named "Dribbbler." The Dribbbler page also contained that "fancy…store" description we posted above.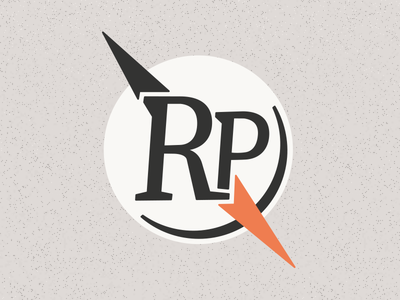 Technically this next job should probably fall under "new building" construction, but we'll do another write-up once the actual building permits are issued.
On August 24, permits were issued for a retaining wall at the site of the future Soul Reapers Worship Center. We first wrote about this project way back in November 2015, and I noted at the time that it was "a contender for my favorite project title to date. Still holds true. Soul Reapers. Let's put it this way: if a movie with this title came out, I wouldn't even need to see a trailer: I'd be there opening night.
Unfortunately, when we looked a bit more into the congregation, it turns out their concept of "soul-reaping" is a little different from what we had in mind:
Welcome to Soul Reapers Worship Center International where our mission is to win back the lost souls with a vision to equip the saved to be kingdom minded and relevant in this world. We invite you to be our guest this Sunday and also to join us in the soul winning business. Reaping souls from every culture, every tribe, every tongue and every nation is what we do.
Sure, the last sentence could be a tagline for the Soul Reapers movie, but the rest of it, eh.
Finally this week, Tennessee-based contractors Bacon Construction will be building out Raleigh's first location of plus-sized clothier Torrid at the Triangle Town Center Mall.
According to our friends at Factual.com, this will be the plus-sized clothier's 11th location in the state, including three in Charlotte.
Enjoy the holiday weekend folks, we'll see you back here on Tuesday!