Brought to you by Rufty-Peedin Design Builders
Thursday, December 29, 2016
The once-luxurious Velvet Cloak Inn will soon be no more.
Sold in April to student housing developer Peak Campus for about $5.6 million, the one-time premier hotel destination turned rundown condominium complex was the subject of a set of demolition permits issued last week to Summit Contracting.
The three permits had a total listed cost of about $98,000, although we suspect the actual cost is more in the range of $67,000.
The Velvet Cloak Inn, developed by York Properties in the early 1960s, was one of the first Raleigh hotels to be built outside of the downtown core, and for years was the premier destination for visiting politicians, celebrities and other assorted dignitaries.
Once the existing, 1963-ea structures are torn down — when we first wrote about this place back in April, we were surprised to find out there was much more to the Velvet Cloak than just the main building fronting Hillsborough — Peak Campus will be able to begin its work on the new, tentatively-titled Hillsborough Street Apartments.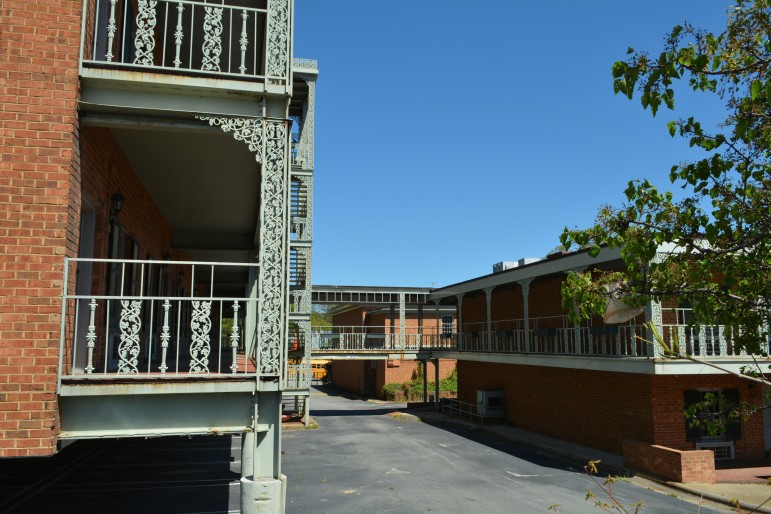 The new 271,215 square-foot complex would house 150 units: 82 four-bedrooms, 30 three-bedrooms, 33 two-bedrooms and five one-bedrooms.
Site plans filed in April also revealed a 300-car parking deck, which doesn't seem like nearly enough given the fact that the apartment complex will be able to house a total of 489 students. I guess they are students, and not all of them will have cars, but still.
Founded a mere five years ago, Peak Campus currently manages nearly 100 student housing developments across the United States, including the Level 51 Ten complex in Durham and the upscale Pavilion at North Grounds in Charlottesville, Virginia.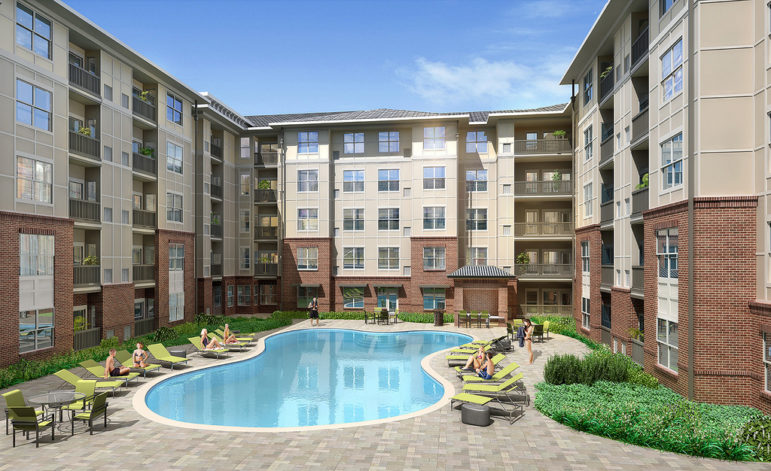 The Jacksonville, Florida-based company Summit Contracting, which is handling the Velvet Cloak Inn demolition, was also responsible for building out the Pavilion at North Grounds complex.
Also receiving demolition permits last week was the Southeast Raleigh service station Safari Auto Works. Located at 1900 Poole Road, the station was declared a "total loss" after it was destroyed in a fire earlier this year.
According to news reports at the time, the fire started during business hours while employees were inside working on cars, although no one was injured and the cause was deemed accidental.
The tear down will be handled by Cecil Holcomb Demolition for $15,650.