Post written and submitted by OrderUp Raleigh.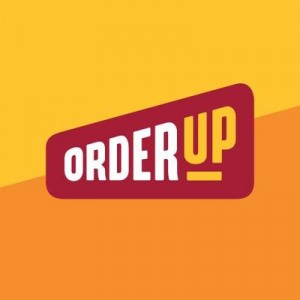 You know the feeling: You're hungry and want something good but slammed at work or settled in at your place getting ready to watch the game. Your usual go-to doesn't deliver and you're looking for new options.
Maybe you'll Google "restaurants Raleigh" or something like "best Thai Fayetteville Street" and see what jumps out. You'll visit website after website, read the menus, look for specials, read reviews on which items are recommended, and then look to see if they deliver.
Well downtowners, OrderUp is here to make that process a lot easier.
Either through their website or by downloading their app, you can immediately begin discovering and ordering from restaurants that will deliver right to your door.  They'll also give you a heads up about any specials or recommended items from our featured restaurants.
How does it work? 
It's pretty simple. You enter your delivery address, view the restaurants that are available to deliver to your location, select items from an interactive menu, place your order, and allow us to bring you your food.
How do I pay for my order?
They accept most major credit cards and we take pride in offering a secure platform to enter your information.
Is it a legitimate business? 
Yes. OrderUp is currently operating in 38 U.S. markets and rapidly growing. All their drivers are background checked and go through an orientation and onboarding process before hitting the road.  We offer customer service assistance via Twitter, and email.
Want to try OrderUp?  Receive $10 off your first order, but hurry — credits expire on 1/26!  Visit www.orderup.com/go/dla to snag your $10 and enjoy.