It's election year in Raleigh, NC, and while the campaigns of candidates are focused on issues that affect the citizens of Raleigh, we at Raleigh Public Record decided to take a closer look at how those campaigns are funded.
Campaign finance reports are available through the Wake County Board of Elections website and are dated back to when a candidate forms their campaign committee. Committees liked 'Friends of Mary-Ann Baldwin' are required to submit paperwork detailing all campaign donations, and include specific donor information for those that donate $100 or more.
This is a brief report and it should be noted that due to time constraints, not all of the campaign contributions of Bonner Gaylord, Wayne Maiorano, and Nancy McFarlane were analyzed. The sample amount will be noted in each of their respective sections.
Furthermore, in the cases of John Odom, Eugene Weeks, and Kay Crowder, interesting trends were found rather than a strict breakdown of the campaign donations. This was due to each other lack of fundraising compared to the others.
The order is as follows: Mayor Nancy McFarlane; at-large councilor Mary-Ann Baldwin; at-large councilor Russ Stephenson; District A councilor Wayne Maiorano; District B councilor John Odom; District C councilor Eugene Weeks; District D councilor Kay Crowder; and District E councilor Bonner Gaylord.
Nancy McFarlane Committee: Donations from Citizens of all Backgrounds
When starting the campaign contributions breakdown to the Nancy McFarlane Committee, we used the same categories used to analyze the campaign donations of other candidates. There was a section for real estate, one for design firms, another for lawyers, and still another for construction. Then there was that all illusive 'other' category for those that didn't fit neatly into a box. What followed was illustrative of Mayor McFarlane's pull within the community.
In the committee's 2015 semiannual report, it was stated that the committee had raised nearly $95,000 dollars since the start of the election cycle on January 1, 2014. Of that $95,000, Raleigh Public Record analyzed just under $46,000 of campaign donations. The leading specified category was "law." It came in at $6,935 for a percentage of 15 in the sample. The second leading specified category was "real estate" at $6,200 for a percentage of 14 in the sample. But the one category that trumped them all was the "other" category.
Campaign donations that didn't fit neatly into our nine categories fell into the "other" column. It accounted for $19,895 of the sample or 43 percent. Donations came in a range of $2000 to $85 and came from employees of nonprofits, communications firms, self-employed service providers, and community organizers. It is a stark difference to some of the other civic leaders featured in this piece, whose campaigns are primarily funded by big business.
It is also important to note that Mayor McFarlane received the most support of any civic leader from the small business community. In our sample, seven small business owners donated to her campaign for a total of $5,000.
Friends of Mary-Ann Baldwin: Donations predominantly from Big Business
It is important to note in a discussion about the donations for councilor Baldwin's campaign that most of the civic leaders featured here have some ties to big business. To fund a well-organized political campaign even at the local level takes a lot of money. What makes the donations to the 'Friends of Mary-Ann Baldwin' committee notable is that in two separate analyses comprising 2007 and 2011, donations from big business comprise exactly 80 percent each time.
In 2007, $18,545 of campaign donations were analyzed. $14,825 or 80 percent was tagged as related to big business. $3,225 or 17 percent came from individuals involved in real estate. $1,850 or 10 percent came from individuals within design firms, which included engineering and architectural firms. $1,700 came from those employed within construction companies. Other individuals who donated worked in the banking, insurance, or property development industries.
To test to see if this was an anomaly within a small sample size, we looked at all of the donations to her committee in 2011. This totaled around $42,000. 17 percent came from those employed within design firms, 14 percent came from lawyers, and 13 percent came from those involved with real estate. Other categories that amassed donations included banking, construction, and development. In a stark contrast to the donations toward Mayor McFarlane's committee, just $6,500 or 20 percent of donations to the Friends of Mary-Ann Baldwin came from sources that were not involved in big business.
Committee to Elect Russ Stephenson: Lawyer Donations Higher than any other Councilor
At first glance, donations to the Committee to Elect Russ Stephenson show a good balance between donations from individuals involved in big business to those that are not. Alongside presidents and CEOs of companies, there are professors and retirees. Landscape architects and designers are featured often, as that is councilor Stephenson's occupation. But a closer look shows an interesting trend and it dates back to 2011.
The committee's 2011 midyear report shows that the committee had raised roughly $17,000. 23 percent of those donations come from nine lawyers who donated between $500 and $100. For the 2013 midyear report, the committee raised approximately $31,000. $7800 or 26 percent came from practicing attorneys. And in 2015 report, which the committee reported as raising $49,000, lawyers donated $9600 to the campaign for a total of 20 percent.
A closer look at the lawyers mentioned reveals an interesting picture. Two deal with immigration law and one with patent law. Two are lobbyists at the state level. 12 of the 23 lawyers deal with zoning law or laws pertaining to construction. And most of the big names that represent developers before city council are on that list — Tom Worth Jr., Isabel Mattox, Mack Paul, and Andy Petesch.
The Committee to Elect Russ Stephenson has a higher percentage of its donations come from lawyers than any other councilor, including councilor Maiorano who practices law for a living. And at least four of those lawyers are directly involved with city council, advocating for their clients in rezoning cases.
Wayne Maiorano for Raleigh City Council: Big Donations and a Surprising Find with Real Estate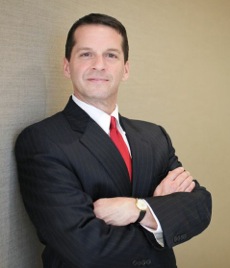 Although he will not be seeking re-election, we still thought it would be worth taking a look at Councilor Maiorano's committee — Wayne Maiorano for Raleigh City Council — which raised $85,000 in its most recent 2015 campaign finance report. From that $85,000, Raleigh Public Record analyzed $45,000 of campaign donations, using the standard categories applied to the other councilors featured in this article.
The three highest categories were real estate, law, and construction. Real estate came in at $18,000 for 40 percent of total donations in the sample. Donations from lawyers comprised $8,000 for 17 percent, and donations from employees in the construction industry were also approximately $8,000 for 17 percent of the total donations in the sample.
The curiosity in the trends in the data occur when comparing the committee's real estate donations to other councilors. The committee received whopping donations compared to others, including one donation for $5,000, two for $2,500, and two for $2,000. He even outpaces councilor Gaylord, who is employed in the real estate industry, by a considerable per donation sum. The other councilors don't even come close when we compared their real estate donation totals to Wayne Maiorano for Raleigh City Council.
It is expected that the committee would receive many donations from lawyers, as councilor Maiorano is a lawyer himself. But to outpace councilor Gaylord, who is the general manager for Kane Realty in North Hills? Surprising to say the least.
Elect John Odom: Considerable Money from Other Committees
Councilor Odom's committee — Elect John Odom — has not been busy for some time. Although he has paperwork on top of paperwork from his time on city council, the first few years of data are sparse. Gregg Sandreuter, a developer, donated to the committee in 2015 for the sum of $2,500 but it remains the only donation. 2013 and 2011, other election years, show a similar paucity in donations.
We looked into the 2009 file, when it last seemed the committee did some fundraising, for some clues into his donor base. They are remarkably similar to others in categories, with a predominance on businesses. In 2009, individuals contributed $18,379 to his campaign but his other contributions are more interesting.
Since 2009, almost a third of the money flowing into Elect John Odom has come from other committees or in one case the actual GOP. Northern Wake County GOP has given $1,010 to help councilor Odom keep his seat in this predominantly Democratic city. The Triangle Apartments Association has given $500, and the Build Political Action committee transferred $4,000 over in 2009.
How does he spend this money? Direct mailings seem popular in the Odom campaign with $14,000 being spent on three direct mailings in 2009. Campaign cards cost an additional $1,200 in 2013. The good news is that the campaign has made enough money that councilor Odom can pay himself back. He loaned the committee $8,000 in 2009 and had it paid back within four years.
Concerned Citizens to Elect Weeks: Building the Donor Base
In October 2010, councilor Weeks was chosen to fill James West's seat after West resigned to pursue a spot on the Wake County Board of Commissioners. 2011 was the first fundraising campaign for the committee called Concerned Citizens to Elect Weeks.
Individuals contributed only $9,200 to the campaign but help soon arrived from the Democratic Party, which transferred over $1,000, and various other political committees, which helped with $2,850. One of those committees was Friends of Mary-Ann Baldwin. That committee gave $1,500 to help councilor Weeks get elected.
Contributions in 2013 summed only $5,630 but in 2015 fortunes changed. Big names started appearing on the campaign donor list, including three Wake County Board of Commissioners, former mayor Meeker, and some real estate groups. The donations totaled $17,350, by far the biggest total since the campaign started, with an average donation coming in at $469.
The committee has a donor database and works with the Washington D.C. based Democracy Engine.
The Committee to Elect Kay Crowder: Just Starting Off, and with Some Help
Councilor Crowder became a city councilor after her husband Thomas Crowder passed away last year and she was appointed to fill his seat. Since then she has become a vocal member on the council, often pulling items from the consent agenda to ask for clarification, and talking with developers about how their proposed developments can reach city standards.
Her committee — The Committee to Elect Kay Crowder — officially formed September 23, 2014 and has raised $30,000 since then. The committee has received $1,590 in small donations — donations that are less than $100. She has also had help within the council. Mayor McFarlane personally donated $2,000 to the committee.
A quick look at the donor list reveals all the usual industries but there is a trend that stands out. The main economy driver in her district is education and the committee has already tapped into that resource, garnering $2,900 from 13 donations from employees either at North Carolina State University or Meredith College. That's ten percent of the total money raised.
Friends of Bonner Gaylord: A Fundraising Machine
It's not unusual to see large numbers when looking at these campaign finance reports. Friends of Mary-Ann Baldwin had numbers routinely in the high tens of thousands, as did Wayne Maiorano for City Council. But Friends of Bonner Gaylord beats them all.
In the 2015 campaign finance report, Friends of Bonner Gaylord reveals their individual contributions amass more than $130,000. Raleigh Public Record took a sample of $57,000. Donations came from all industries. Real estate was predominant at $13,000 or 23 percent. Construction accounted for 21 percent and that all important 'other' category showed 36 percent. Donations ranged from $5000 to $100.
Real estate, given councilor Gaylord's job with Kane Realty, was expected to be a factor but the amount of donations coming in the 'other' category was unexpected. The owner of Angus Barn donated $1000. A community volunteer donated $2,500. A retired publisher formerly with the News & Observer donated $5,000.
Councilor Gaylord looks well-positioned for this election and any future elections to come. There has been speculation that he will seek the office of Mayor should McFarlane choose not to run in 2017.
A Final Word
Campaign finance reports can be hard to decipher and even harder to see trends and patterns. That's what we at Raleigh Public Record are here for. Hopefully, this leaves you more informed about where the councilors and the mayor are getting their money and gives you a closer look at what drives campaigns.
There are always tricky questions about how money can influence people in positions of power. We hope those are raised too. This is an election year and your participation — and your vote — matter.
If you have a question about the report, then leave a comment in the comment box or feel free to email. We're available. Until next time then. Thank you for reading.