Press Release from the NCDOT.
Bicycle Safety Awareness Being Highlighted During Ride Event
NCDOT joining bicycling clubs, teams, and organizations in emphasizing safety
RALEIGH – Bicycling clubs, teams, advocates, organizations and officials with the N.C. Department of Transportation will meet for a second year on Sunday, Sept. 24 to raise awareness of bicycle safety during the Capital Area Ride for Safety (CARS).
The event was started in 2016 after a motorist struck and seriously injured four local cyclists in a traffic crash.  Attendees and speakers will try to raise awareness of motorist and cyclist interactions with a vital message: when passing a cyclist, motorists should slow down, look and wait for other traffic, then change lanes to pass.
"Unfortunately this year, there have been numerous crashes and close calls between motorists and cyclists," said Julie White, NCDOT Deputy Secretary for Multimodal Transportation. "One incident is too many, and it's our hope that events like these will encourage motorists to treat cyclists as drivers on the road by slowing down and passing with plenty of room. We want everyone to make it home to their loved ones."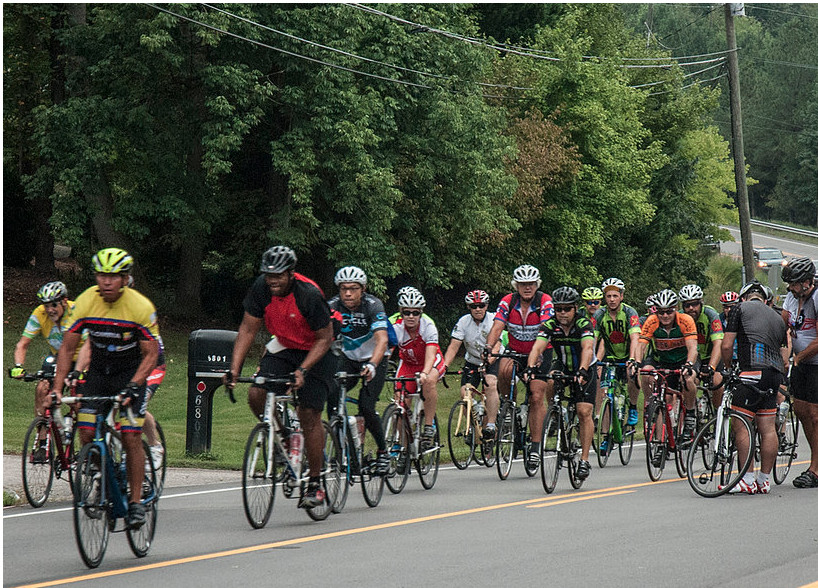 The ride (a 28-mile loop or 14-mile one-way option) will start at 9 a.m. at Wakefield Commons in Raleigh. There will be a stop halfway at 10 a.m. at Halifax Mall for refreshments, socializing and to hear from several speakers. There is also an alternate 5-mile, urban ride loop that will leave from Lynnwood Brewery at 9:45 a.m.
Event speakers include NCDOT Deputy Secretary for Multimodal Transportation Julie White, City Councilman Bonner Gaylord, Paul Neville with the Raleigh BikePed Committee, BikeLaw attorney Ann Groninger and Lisa Riegel with BikeWalkNC.  
To learn more about the event or view the schedule and route, visit https://www.carsride.org/.