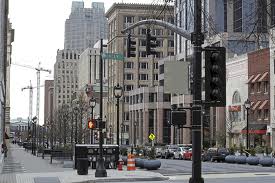 Events, dining and walkability are things Raleigh residents liked most about Downtown Raleigh according to results published in a new 'Downtown Perceptions' report. The report was developed in anticipation of the update to the City of Raleigh Downtown Plan scheduled for the spring of 2014.
"The survey was a useful tool in illustrating how Downtown has become a popular destination for our citizens throughout the entire city," David Diaz, president and CEO of the Downtown Raleigh Alliance.
"Downtown Raleigh is a destination for all residents of all ages," said Mitchell J. Silver, Planning Director for the City of Raleigh. "It is vital for City leaders and planners to understand how our residents perceive their Downtown.
Residents were asked:
What are your three favorite things about Downtown?
What are three ways to improve Downtown?
What is your favorite activity in your neighborhood?
Responses were sorted into six categories: Dining, events, moving (walking, driving, and biking), public space, living, and retail.
Click this link to download the full report – DowntownPerceptionReport