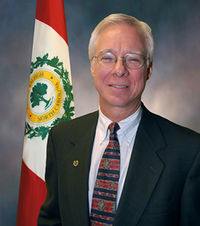 The City of Raleigh will hold elections for Mayor and City Council on October 6th.  In the at-large city council race, incumbents Mary Ann Baldwin and Russ Stephenson will face Matt Tomasulo and Craig S. Ralph.
This blog will include interviews with each candidate, with answers published as they are received.
Russ Stephenson is an at-large member of City Council, having served since 2007.  The DLA asked Russ a series of questions.  Here are his answers:
What factors need to be balanced in providing for downtown Raleigh's growth as a vital, sustainable, creative environment or both residents and businesses?
The many factors to be balanced are found in our draft Downtown Vision Plan. Emphasis should be on (1) adopting the Downtown Plan (2) setting priorities among the many Plan goals and then (3) take clear actions to implement the prioritized goals. (1-3) = putting Vision before Action! Continue reading