Many people agree that downtown restaurants and businesses offer a cache that is missing when it comes to suburban strip malls. Yet often unique city destinations lose business to chain restaurants and box stores because customers prefer the ease of parking where acres of asphalt make it possible to pull up within eye sight of the door.
Always sparked by ideas for maximizing the quality of living and working downtown, a small group of DLA members has responded to this challenge by coming together in recent months to consider how to make downtown parking easier. With diverse backgrounds in business, marketing and engineering, the team ended up joining with R-Greenway app developer Eric Majewicz to create a prototype parking app.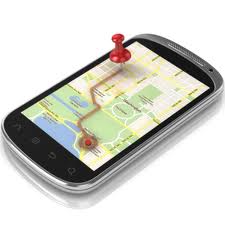 What if there was smartphone app, they asked themselves, that not only gave directions to a downtown destination, but also provided information on where to park, the cost, and walking directions from the parking location?  Would people use it? The DLA believes that this app could go a long way toward supporting downtown businesses and enhancing the quality of visitors' shopping and dining experiences.
Providing a simple way to select in advance where to park, with built in navigation for both driving and walking to the final destination is something that would tilt people's choice to come downtown. Of course this is also good for downtown residents, since encouraging more people to shop and dine in downtown Raleigh will expand the number of retail options for everyone to enjoy, thereby strengthening the ongoing revitalization efforts.
Parking app team in final round of the NC DataPalooza competition
Confident that they had a great idea, the team entered the NC DataPalooza open-data competition, an event designed to spark entrepreneurial innovation and hosted by HQ Raleigh (formerly HUB Raleigh). The prototype app was a big hit, catapulting the team into the final round as one of the top 3 teams, with the contest winner to be decided at the competition's final event on September 12th.
Once fully developed, the team is planning to release the app early next year in Raleigh, and hopefully expanding into other cities with developing urban areas.  Team members include: Greg Pahel, J. Nolfo, Leo Suarez, Eric Majewicz, Ian Henshaw, King White, and Jim Belt.