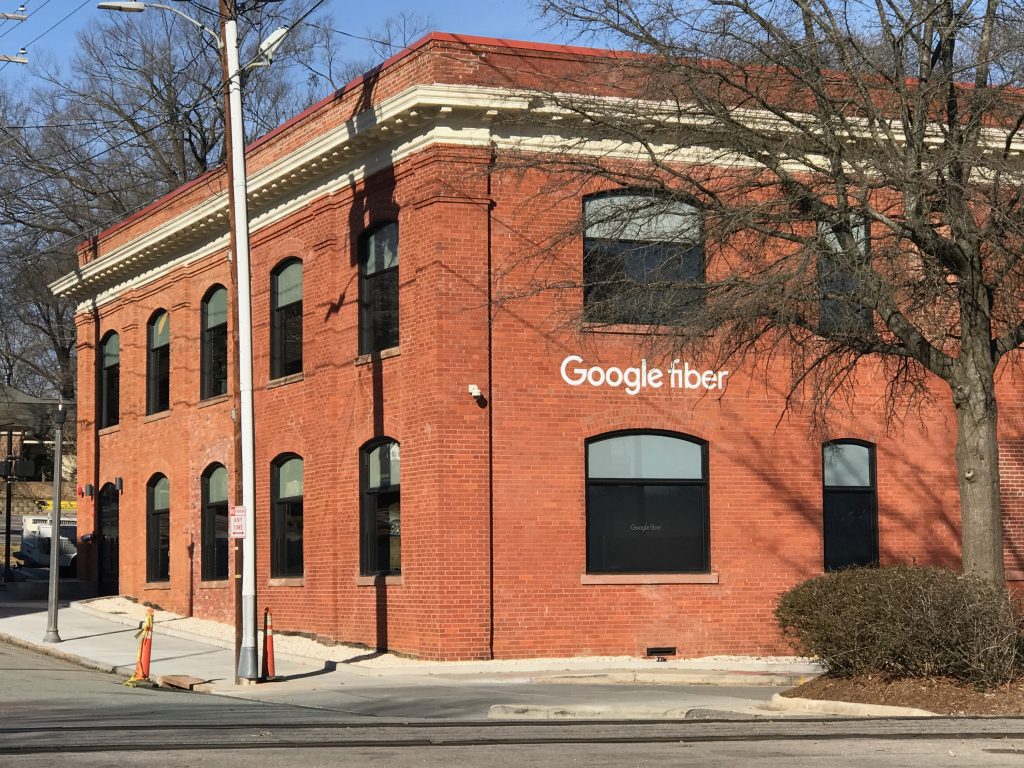 Your neighbors at Google Fiber are excited to swing open their doors to Triangle residents at their brand new Raleigh Fiber Space, here on Glenwood South in the historic 518 West Jones building. They hope you'll come by to take Google Fiber's superfast Gigabit Internet and TV for a spin. The space will be open starting today and will be open Monday through Saturday, 10am to 7pm.
The opening coincides with Google Fiber opening sign-ups for residents and businesses in the North Hills, midtown area of Raleigh.
The Fiber Space is designed to serve as both a place to experience Google Fiber and a place for our community to gather. They plan to have lots of events and even invite nonprofit and community groups to reserve the space for meetings and gatherings. You can find out more here.
Finally, they hope you'll stop in on Wednesday, February 1, from noon to 8 p.m. for a community open house and again this Friday, February 3 for First Friday. In celebration of Raleigh's local artist community and to kick off Black History Month, they are unveiling the latest addition to Raleigh's mural scene, created by Victor Knight, III, as well as some of his other works. Providing beats for the evening will be local legend, 9th Wonder.