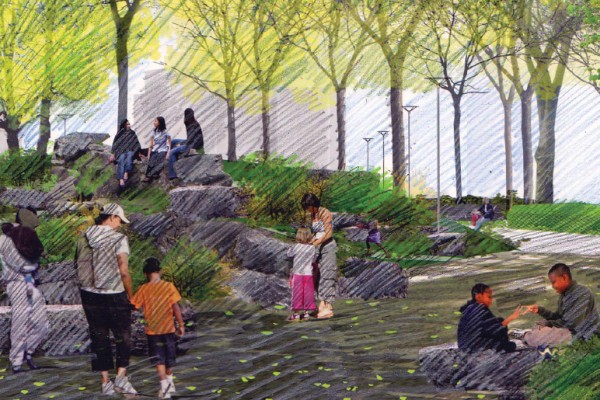 The next step in the Moore Square Redesign takes place next week with a meeting for public comments on the draft master plan. Download a pdf report of the plan from the city's website (at 'DRAFT Master Plan' in the right sidebar) or here directly. The meeting to go over the plan and have an opportunity to ask questions and submit comments is at:
5:30-7:00pm
Thursday February 17th, 2011
Chavis Community Center
505 Martin Luther King Junior Boulevard
Diving into the draft plan, we see estimates for how long this project will take and how much it will cost.
The Master Plan process is coming to a close soon with this final review and plan. Funding is needed to continue to the next step of schematic and design development, an estimated eight month process. Following this, another eight months is needed to create construction documents and another year after until that construction is complete on the square.
Schematic and Design Development: 8 months
Construction Documents: 8 months
Construction: 1 year
Estimated completion: Summer 2013 (funding dependant)
The total cost of design, earthwork, park fixtures, and many other elements that are planned to go into the park; about $14 million. Individual costs are broken out in the report so please take a look and voice your comments at the meeting next week or directly to the city on their website. (there is a contacts section in the right sidebar)