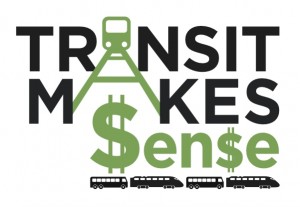 Join WakeUP Wake County and the Women's Transportation Seminar of the Triangle for an informative program presenting the direct economic benefits of public transportation investment to business' bottom line and the local economy.  National, state and local experts will discuss opportunity for return on investment from transit, including expanding the tax base and meeting workforce needs.
The Economic case for transit
Why business leaders want and need enhanced transit
Transit's contribution to economic success
Transit's value in shaping the future
When: Thursday, November 7th, 4:00 -7:00pm
Where: Marbles Museum, 201 E. Hargett Street, Raleigh
Admission: General Public: $50, DLA Members and WakeUp Supporter $35.  Event registration link.
For more information contact karen@wakeupwakecounty.org, 919-828-3833