Podcast: Play in new window | Download
In this episode, we take a look at the plan itself, going through most of the pages to get an idea of what Wake County residents can expect in the next 10 years if the referendum is approved. Here are some links we mentioned and a few other notes.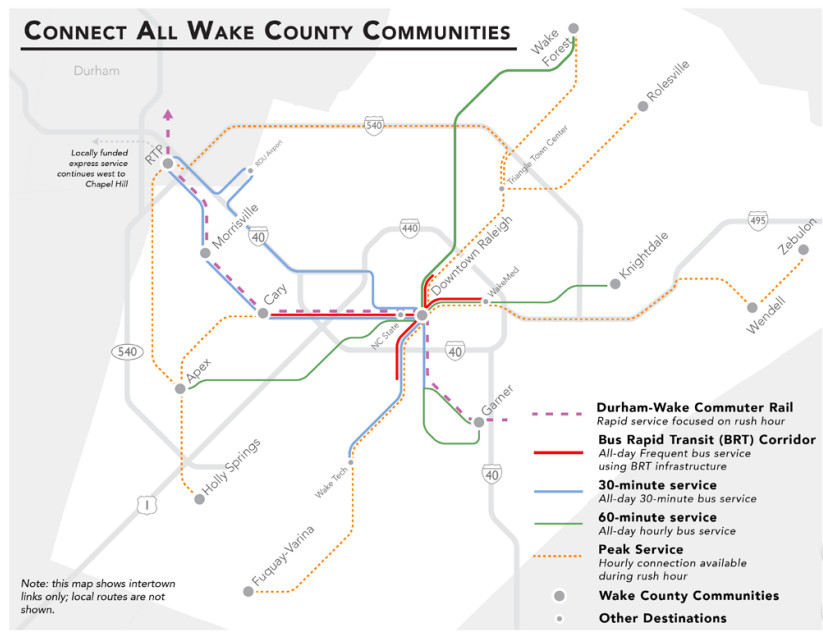 History – The 2012-2013 Plan
Politics Loom Large Over Transit Plan Push – Raleigh Public Record
Commission Votes Against Debate on Transit Sales Tax
N&O Road Worrier: Light rail moves ahead in Durham and Orange
Durham-Orange Light Rail Plan
Institute for Transportation and Development Policy – What is Bus Rapid Transit?
Wake TRACS
Four (or 36) Alternatives for Wake County's Transit – The blog of transit consultant Jarrett Walker