City of Raleigh press release:
Park. Pay and be on your way! After a successful Hillsborough Street pilot, the City of Raleigh is preparing to launch the Passport Parking app in the downtown district on Monday, March 25. The parking app allows drivers to purchase metered parking from their phones.
"We are very excited about the recent support and approval from our City Council for the deployment of the Passport Mobile App to our greater downtown area". We want to improve the parking experience for our customers through user-friendly technologies," said Transportation Assistant Director, Paul Kallam.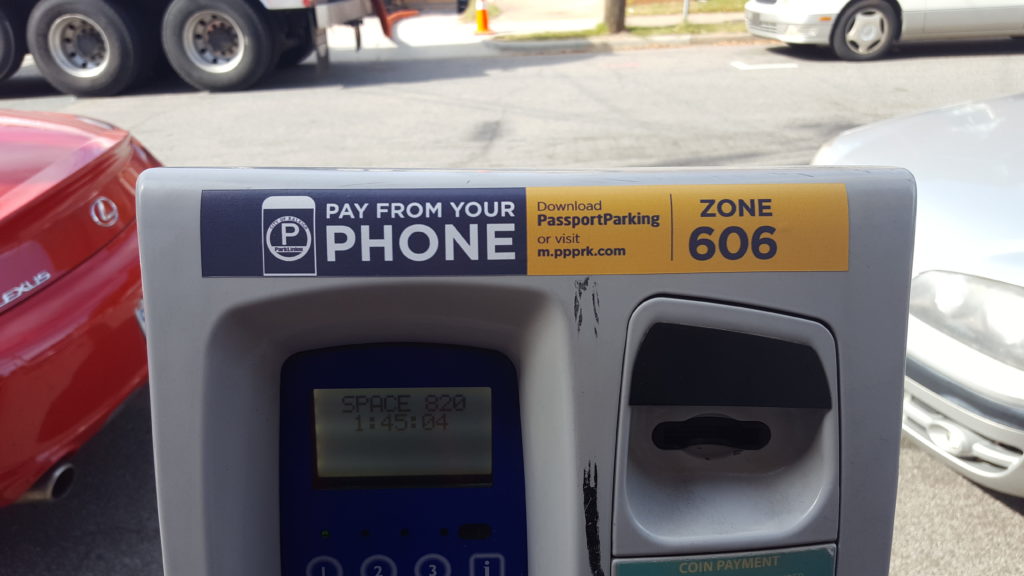 The new parking app is being introduced as an easier, more convenient option for drivers to pay for and keep track of their parking. Users can manage everything from their phones while also helping avoid parking citations. Traditional forms of payment such as credit card and coins will still be accepted at the pay stations.
Other benefits of the Passport Parking app include:
Extend parking sessions remotely (up to the maximum allotted time);
Get reminders when a parking session is about to expire;
Keep track of all parking history;
Receive email receipts; and,
Get updates and alerts.
"We're very excited to expand Passport's partnership throughout the City of Raleigh," said Passport Director Kelsey Owens. "This technology provides parkers with a way to pay for parking with more convenience and ease. Passport's app allows users to extend their sessions from wherever they may be, so they can enjoy the City at their own pace."
The app was piloted at on-street parking locations in the Hillsborough Street area where signage was displayed. The area included Hillsborough and Oberlin Streets to Hillsborough and Concord Streets and some adjacent side streets. Passport signage will indicate how users can download and get started with the app.

The PassportParking app is free to download from the iPhone App Store and Android Google Play. Users can also manage their parking online on the PassportParking website.