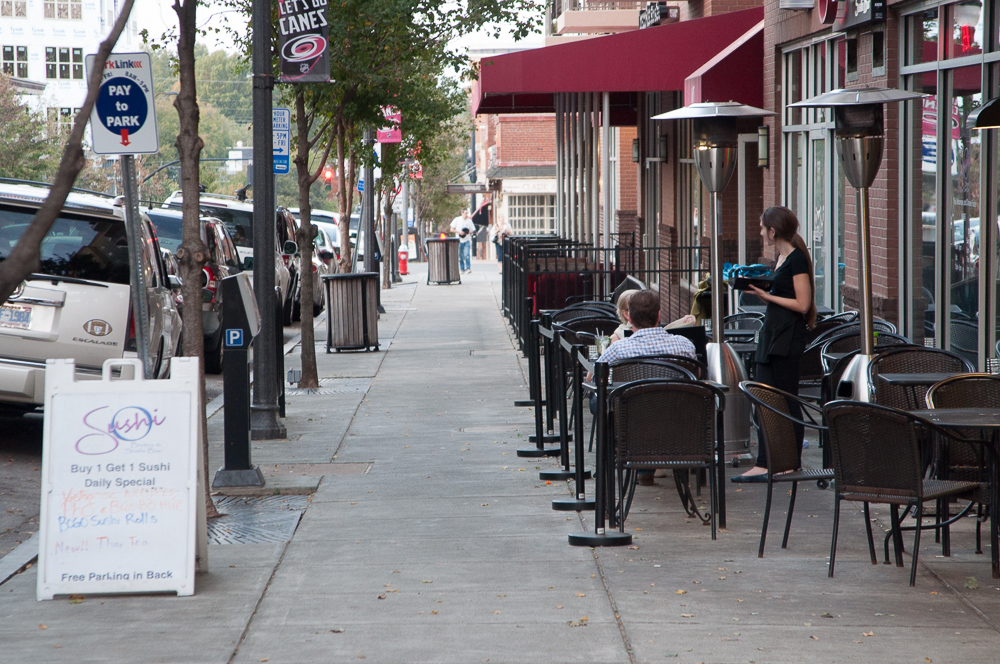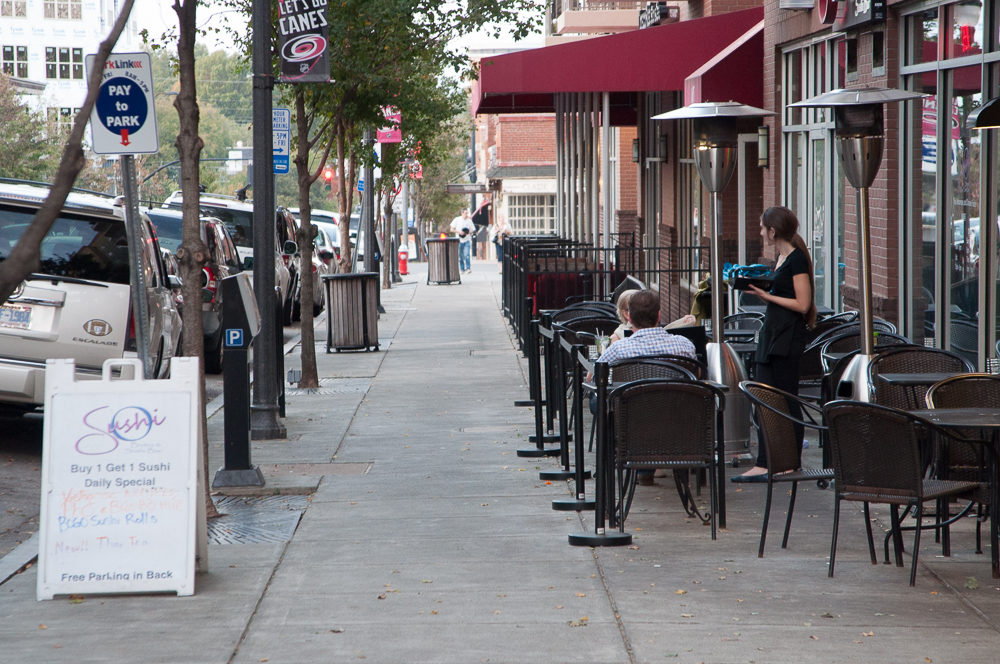 During the month of October, the DLA conducted a survey that tried to get an idea of how things are going with the new sidewalk seating ordinance. DLA members were asked a few questions about how the levels of noise have changed recently and how they felt about the new ordinance. The trial period for these new outdoor seating rules is almost over and we wanted to get the results over to the Raleigh City Council for consideration. Here are some key takeaways:
14-17% believe that noise levels have decreased compared to 83-86% who believe the noise has either stayed the same, increased or are not sure.
64%

do not

support the new ordinance compared to 16% that support it in its current form. The remaining 20% would support with minor changes.
72% of residents who live within the borders of downtown

do not

support the ordinance.
38% of Fayetteville Street District residents support the ordinance in its current form, compared to only 9% of those that live in Glenwood South.
33% of residents who are over the age of 55 support the new ordinance, compared to 12% of those 55 or younger.
The majority of responses show that residents feel that noise levels have stayed the same. The Fayetteville Street and Glenwood South districts were the two main areas under discussion throughout the draft of the new ordinance. Below is the breakdown of support between the two districts.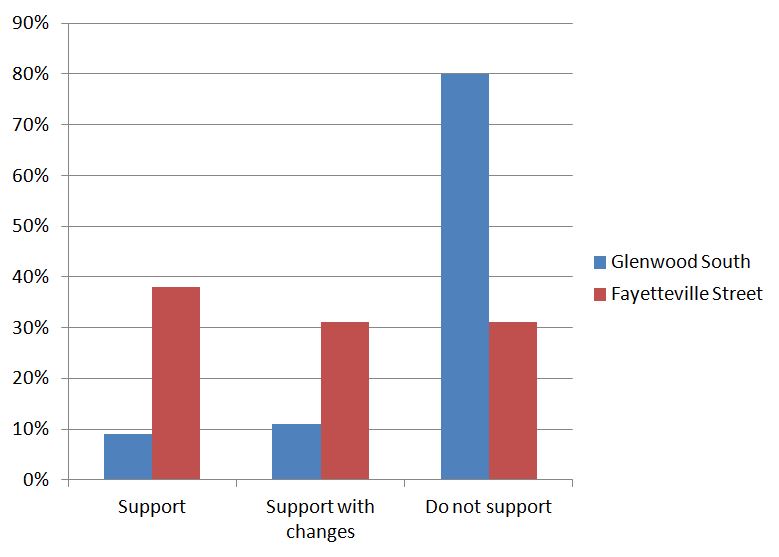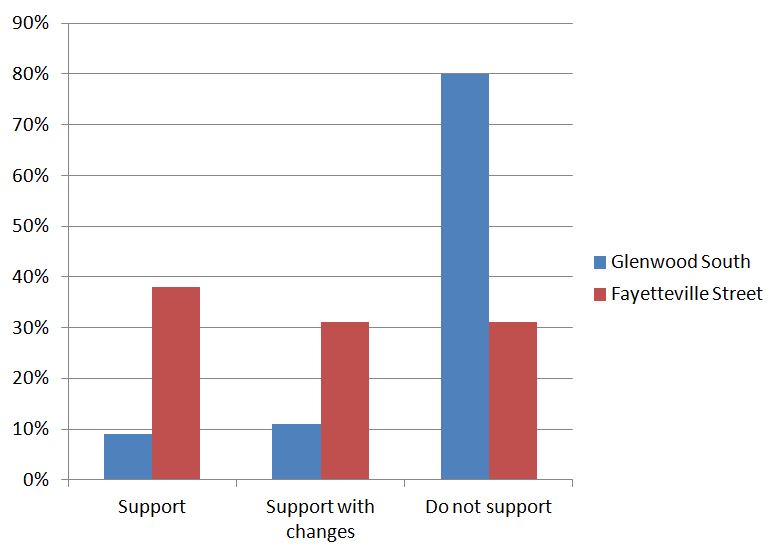 Glenwood South responses: 76
Fayetteville Street responses: 17
For the entire survey results, download them here.