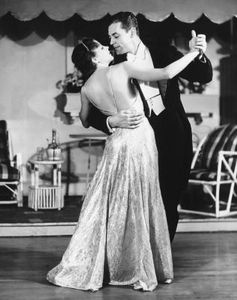 Picture yourself in this 1930's scene, waltzing across a ballroom floor, greeting legislators and lobbyists who have ambled here from their customary hotel rooms, winning this hotel the affectionate title of the "Third House of the Legislature." Where are you?  You're in the Sir Walter Raleigh, which remains to this day downtown Raleigh's oldest surviving hotel building.
From its opening in 1924, this setting was Raleigh's premiere hotel for nearly four decades.  Updated in 1938, the 400-room facility became the largest in the state at that time.
Located at 400 Fayetteville Street, the privately owned building was converted in 1979 to an income based senior apartment community.
Rent the ballroom today!
The Sir Walter is still home to the Historic Virginia Dare Ballroom, where it has been host to First Night Raleigh Events for the past decade.   The ballroom is available for rent to the public for special events and is located inside the apartment complex.  Contact the on-site event coordinator to plan your special event at 919-832-1300.
Do you want to walk among the echoes of deals being made and where Who's Who in NC politics slept?   Sir Walter Apartments will be holding an event in the ballroom for all DRA members on September 19, 2013 from 5pm – 7pm, when you can do just that..  RSVP to Felise Knight at feliseswa@earthlink.net or William Lucas at williamswa@earthlink.net by July 31, 2013
Affordable Apartment Living in the heart of downtown Raleigh:  For information about the senior living apartment community contact Property Manager- Felise M. Knight (feliseswa@earthlink.net) or Assistant Property Manager-William Lucas (williamswa@earthlink.net) at 919.832.1300 or go to SirWalterApts.com for more information.