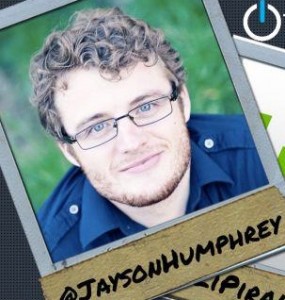 My wife Donna, an artist at The Carter Building,  first met Jayson Humphrey, the co-founder and CEO of LiPi – Love it Promote it – when his business was just taking off in an office down the hall from her studio.  She recognized him as having an old fashioned spirit coupled with the possibilities engendered by social media and growing edge technology.  Their conversations bounced from enthusiasm for the potential that was finding myriad paths for expression in the businesses and art of downtown Raleigh and the dreams that Jayson had as a new father of two sons.  This mix of love for family and belief in the creativity of local artists and business owners is at the heart of what makes LiPi such a great reflection of downtown Raleigh.
This is an interview that DLA had with Jayson to learn more about LiPi and its background:
1. Who is LiPi? What are your backgrounds and how do each of you add to the service and creativity you bring to your clients?
Our operating team is managed by Brian Marks (co­founder and technology director) and me, as CEO. I originally founded LiPi as a word of mouth promotions company in 2010 while attending Campbell University. My background is in small business entrepreneurship, with the past 3 years consulting small businesses on their social media strategy.
Brian was the founding CTO of WebAssign.com, an educational homework and grading platform used by over 500,000 students and 1,500 educational institutions worldwide. With this background, Brian complements my experience with his strength in building scalable technology and teams.
We're both parents of small children, so you know we are passionate about family. We see our team and the local independent retailers we deal with every day as an extension of our own families. That's why LiPi exists. The convenience of our platform makes it quick and easy for individuals to shop local online, reducing the amount of time they spend running errands and increasing the amount of time they can spend with family. The services we provide for our retailers help them reach their target customers more effectively and reduce the amount of time they spend in the store, allowing them support their families, doing what they love. This is what motivates us and drives us every day to provide the best service for our clients.
2. Why did you decide to establish your business downtown Raleigh?
We are focused on supporting local independent retailers and what better place than downtown Raleigh? Raleigh has a growing retail scene that provides the perfect environment for us to demonstrate the value of our platform. We never take on a client without visiting their space and talking with them first. We want to know their stories, what sets them apart, and how we can help them effectively reach their target customers. We want the relationship, not just the customer.
In addition, our team is Raleigh born and bred. My great grandfather attended Raleigh's King College and my family has a long line of NC State graduates. Three of our team members are from NC State and I went to nearby Campbell. Needless to say, we care about this community and want to see local independent retail owners thrive, so the choice of starting in our backyard was obvious.
3. What makes you different than other online retailers?
The obvious difference between us and other online retailers is the fact that we only feature local independent retailers with less than 10 locations and within a specific geographical area. The product selections available on LiPi is directed for consumers interested in unique "specialty" items which includes original art, fashion apparel, jewelry, accessories, unique foods and beverages, and home decor.
Also, we are not just concerned about marketing ourselves. Attached to every item is a story about the retailer you are buying from. We want people to hear their story and connect with these retailers on a more personal level.
Our online marketplace is a one-­stop shopping experience for consumers that's fun to browse and easy to purchase from. You can shop at home, on your phone, and on the go! Customers can expect high quality specialty goods, fair prices, and accommodations they haven't experienced since the good ol' days. There's a very personal aspect to LiPi that other online retailers simply don't have. We are the "mom and pop" shop, but with Amazon convenience!
For retailers, we provide software as a service solution that streamlines their management responsibilities into one easy to use dashboard. They can effectively sell products online, drive foot traffic, and save time in one easy to use to use platform.
We provide all of the following for retailers in one easy to use dashboard:
Ecommerce marketplace
Concierge customer service
Product inventory management
One-stop social media publishing
Email marketing
Analytics
4. How do you decide what types of "specialty goods" you will offer on your site?
We are very selective about the goods and retailers we offer on our site. Our ideal customer is a person who owns or manages a local independent retail business with less than 10 locations within a specific geographical area.
Currently, we're only in Downtown Raleigh, but our expansion plan includes the entire Triangle and other cities beyond. We offer everything from women's apparel to accessories to bags and belts to specialty
chocolates and good eats. It's every Raleighites' dream come true! 
5. What's the one thing you would want people to know about your business? What makes you stand out?
We are passionate about supporting local independent retailers and making Raleigh a community they thrive in. People always talk about the importance of shopping local, but it's hard to do when you are strapped for time and can't resist the convenience of online shopping. We have provided the solution in LiPi. LiPi is the vein of independent business with 21st century style.
Also, one thing most people don't know about us is that we give a portion of our revenues to support local nonprofit organizations within each market we expand to. Our mission is to bring life back to local marketplaces and this involves not only convenient online shopping for people and increasing revenues for local independent retailers, but also being a channel for social good in the community.
Spring Shopping Spree promotion until April 30th
Also, we want everyone to know about our Spring Shopping Spree promotion. If you join LiPi between now and Tuesday, April 30th, you will be entered in to win free wares from Raleigh retailers every week. Signing up enters you once and buying a product enters you twice. The grand prize winner will be announced April 30th and wins $250 Shopping Spree to buy anything your heart desires on ShopLiPi.com! Follow us on Twitter @LiPiRaleigh and @ShopLiPi for updates, changes, and winner announcements!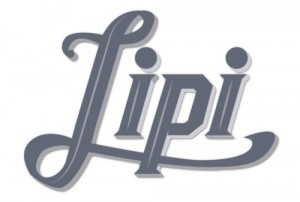 LiPi Inc. 2013 ShopLiPi.com