As an investor in Glenwood South since 1995 when he bought his first house on North Street, Souheil Al Awar has long been fascinated with the palette of warehouses, trees and bungalows that defines this unique neighborhood.  With vision broadened by his experiences moving from Beirut to Dubai, to Venezuela  (he now lives in Raleigh and Montreal) – and fine-tuned by his background at NCSU's College of Design – it's not surprising that Al Awar shoulders his appreciation for what has been with a vision for what might come next.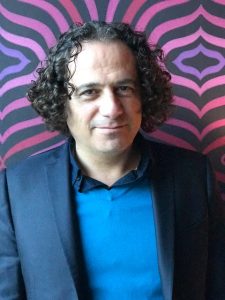 Enter The Saint.  Why, "The Saint"? It's a nod to the address (between Lane and Jones) on St. Mary's, a street he sees as one where people have traditionally been attracted by the many trees and beautiful homes.  But his focus is on a new generation of downtowners: people who have been living in small condos or apartments, who now want more space to raise growing families or perhaps have enough bedrooms for tucking in grandchildren. 
In keeping with Al Awar's unique mixture of respect for the history of this area and a love for quality and forward looking style, the 17 four-story townhomes, (with elevators accessed from 2-car garages) will be constructed of glazed black bricks reminiscent of NC pottery and vertically placed cypress wood paneling, with oversized windows and master suites with 12 foot ceilings. Each of the nine floor plans ranging from the mid $900,000's (2700 sq ft) to $1.7 million (4,200 sq ft) will also include roof top gardens.  In spite of the multi-floored designs, it was important to Al Awar not to exceed the height of the neighboring church.  It is his  desire to fit into the neighborhood, while providing a custom built alternative to the many apartments now being constructed in downtown.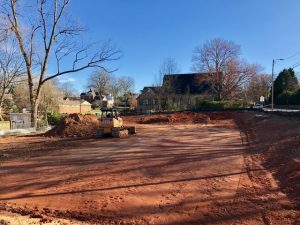 This dream has been a long time coming for Al Awar and the neighborhood.  He first started the permitting process for these townhomes back in 2013.  But the infrastructure is now in place and the first unit will be ready by late fall.  This owner of Clockwork offers us a perfect model for honoring both the past, while also exciting us about the next phase.  By presenting this new option in scale and quality, he leaps into a new concept for downtown living sure to make Raleigh a destination for families and professionals seeking spacious living in an urban setting.