District D encompasses the downtown Districts of Glenwood South, the Warehouse District, and a portion of the Fayetteville Street District.  There are two candidates running for the council seat this year.   This Blog will include interviews with each candidate, starting with Ashton Mae Smith, followed by candidate Kay Crowder next month.
The DLA asked Ashton a series of questions.  Here are her answers.
What was your inspiration for running for City Council, and what gaps do you fill in that aren't being met now?
I decided to run for City Council because I have a vision for Raleigh's future as a world-class city, and we're at a cross-roads as to how to get there.  I grew up in Raleigh, and have had a chance to watch us grow up. The demographics in our city have changed considerably with our growth — the average age of Raleigh residents is 32 — and it's important for the Millennial generation to have an active role in how we're building our city. I'm already active with some of our largest areas of opportunity, including transit planning and affordable housing planning, and I serve as the board chair for the City of Raleigh Museum. Add in a background in real estate and the skills I've learned working for a bootstrapped start-up that was acquired by Citrix, and I think I bring a unique perspective to Council.
It's natural that as a city grows, more decisions need to be made that affect more people. As a city, we've got to find a way to use metrics and data to guide decisions that match our collective goals.
Raleigh is and should be an inclusive city — diverse and welcoming — like District D. We have great neighborhoods and vibrant businesses thriving side by side, and it's a balance we must maintain as the city grows. We must continue to manage this growth with the necessary transit and infrastructure improvements so that both businesses and residents can thrive. We must attract and retain the people and businesses who recognize what an incredible place this is to live and work, while ensuring development scales appropriately and integrates into our existing communities.
You've lived internationally and at the same time have deep roots in Raleigh.  You work for a multinational compay and you've been in the local real estate market.  How do these experiences shape your vision for downtown Raleigh's growth and development?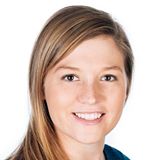 I've been incredibly lucky to grow up in Raleigh – in a suburban place we used to call 'North Raleigh,' though it has long since lost that title to those neighborhoods that reach towards the edges of the county. I had a safe, clean neighborhood, and an elementary school, a lake, and a park within walking distance.
When I attended NC State's College of Design, I learned to live without a car. Then after graduation, I moved two miles closer to downtown, and began to fall in love with a walkable, urban lifestyle, and I learned about the different ways we can create that. Later, I moved to Italy, where I spent two years better understanding the essential balance between dense urban and productive rural areas.
As we become an increasingly global society, dependent on people around the world we'll likely never know, we're seeing people align themselves around beliefs rather than organizations and using metrics to drive their decisions. In contrast to that, many places, especially Raleigh, are searching for ways to maintain their own culture and authenticity. We've got to grow and create the signature elements of Raleigh, find ways to be inclusive to all our new residents, without losing the best parts of our culture.
What aspects need to be balanced in providing for downtown Raleigh's growth as a vital, sustainable, creative environment for both residents and businesses?
Great urban planning is just that – a fluid balancing act. We need every kind of citizen to have access to safe, clean, healthy housing, transportation, and food. It's important for us as a community to have the difficult conversations about what our goals are, what we might need to sacrifice, and how we're going to meet those goals. I think our current transit conversation (ridership vs. coverage, permanent infrastructure vs. service) is an excellent approach, and bringing in Jarrett Walker to guide it was a great decision. When citizens understand the extremes of the spectrum, finding the right balance becomes an inclusive process.
What three adjectives would you use to describe what you love best about downtown Raleigh, and what is needed most to further develop those aspects?
Welcoming: One of the best things about this community is the openness that people have to meeting new friends, sharing their networks, and lending a hand. Not every community is that way, and we're lucky to have that kind of environment.
Innovative: An oft-used word that doesn't always match our policy-making. At their core, downtowners are thinkers, dreamers, creators, and doers. They're quick to try new ideas, and quick to support the best of them.
Genuine: I think Downtown Raleigh is populated with genuine people, genuine businesses, and a sincere desire to build a world-class city.