This aerial visualization of the new Capital Boulevard Bridge replacements was posted by the Raleigh Connoisseur Blog yesterday. We've taken a screen shot from the video and posted it here and included an overlay showing the location of the recently announced development projects.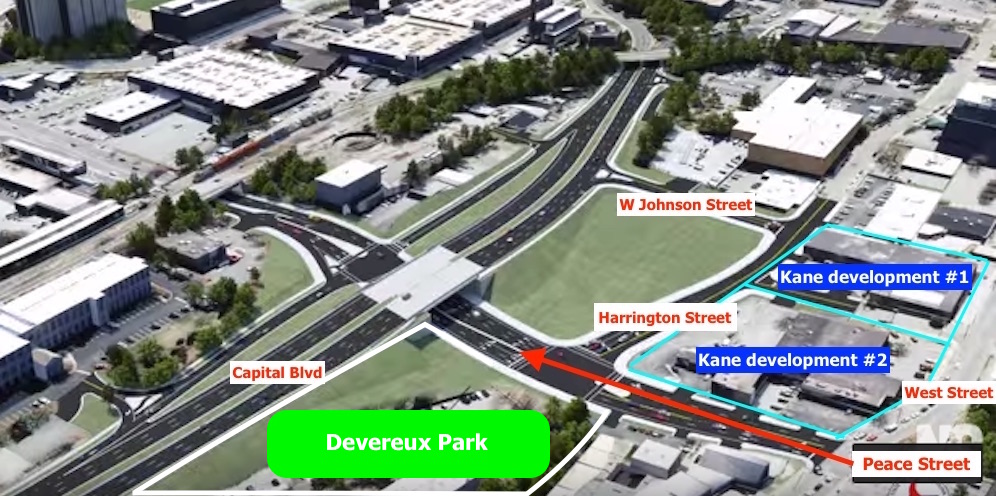 It's easy to see from this view how the new bridge ramps and associated changes to the area's street grid have already become a catalyst for redevelopment of this previously neglected area.
Reference the previous post on this blog, Glenwood South's Northeast Corner – Frontier of Possibility.