In 2007, two friends decided that there was a need for a designated driving service in the Triangle. Though this plan was hatched over multiple beers and lots of laughs, it soon became a very serious commitment. After adding some lawyers into the discussion, Safe Ride Home (SRH) was born in January of 2008. Since then, SRH has provided over 5,000 rides totaling over 54,000 miles to local community members. The company employs drivers, dispatch workers, and a marketing team who feel passionate about working together toward the common goal of providing reasonably priced, fun, and effective designated driving services.
I'm Katy Cordell, the Marketing Director of SRH.  My husband and I have worked for SRH for 18 months and I can say that this job has been one of the most rewarding experiences I have ever had. The pay is okay, the tips are good, and the memories and stories are hilarious. As great as my experience has been it was not until I met with Jim, from DLA, that it dawned on me how amazing this opportunity has been and the huge number of lives that we have potentially saved.
SRH works on a pretty simple model. We take reservations via the internet, text message, or phone. When you call us we assign a team to pick you up. Our teams consist of a "driver" and a "chaser". Our team will reach out to you to ask where you are parked and what you are driving. The team will arrive promptly and your adventure will begin! The driver will ask you to sign a contract and will then drive you home in your own car! When you arrive home, you can pay the driver with cash or credit. Then you go inside and get some rest and our driver heads out to their next call with the chaser that has followed you and the driver to your final location.
The service is available 7 days per week and is reasonably priced at just $3 per mile and a $10 delivery fee. Our drivers are experienced and are sure to make you laugh during your ride home. We are even experts at locating your car in the huge number of parking garages in downtown and navigating the busy streets of Raleigh.
Try the service out and spread the word. Remember, it is not okay to drink and drive and there is now an affordable, easy alternative!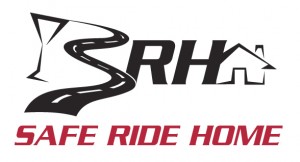 Safe Ride Home, LLC
(919) 520-4496
1-800- 488-8150
Facebook: www.facebook.com//SafeRideHome